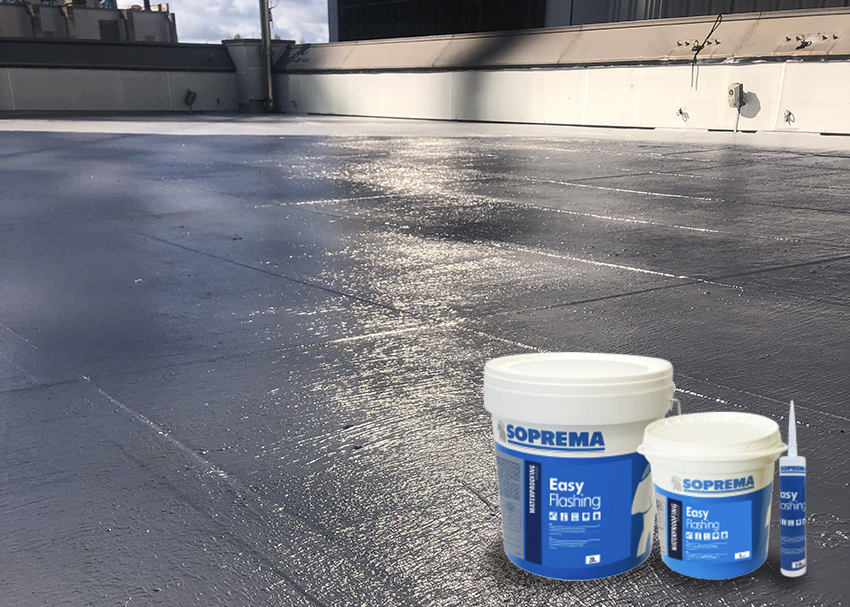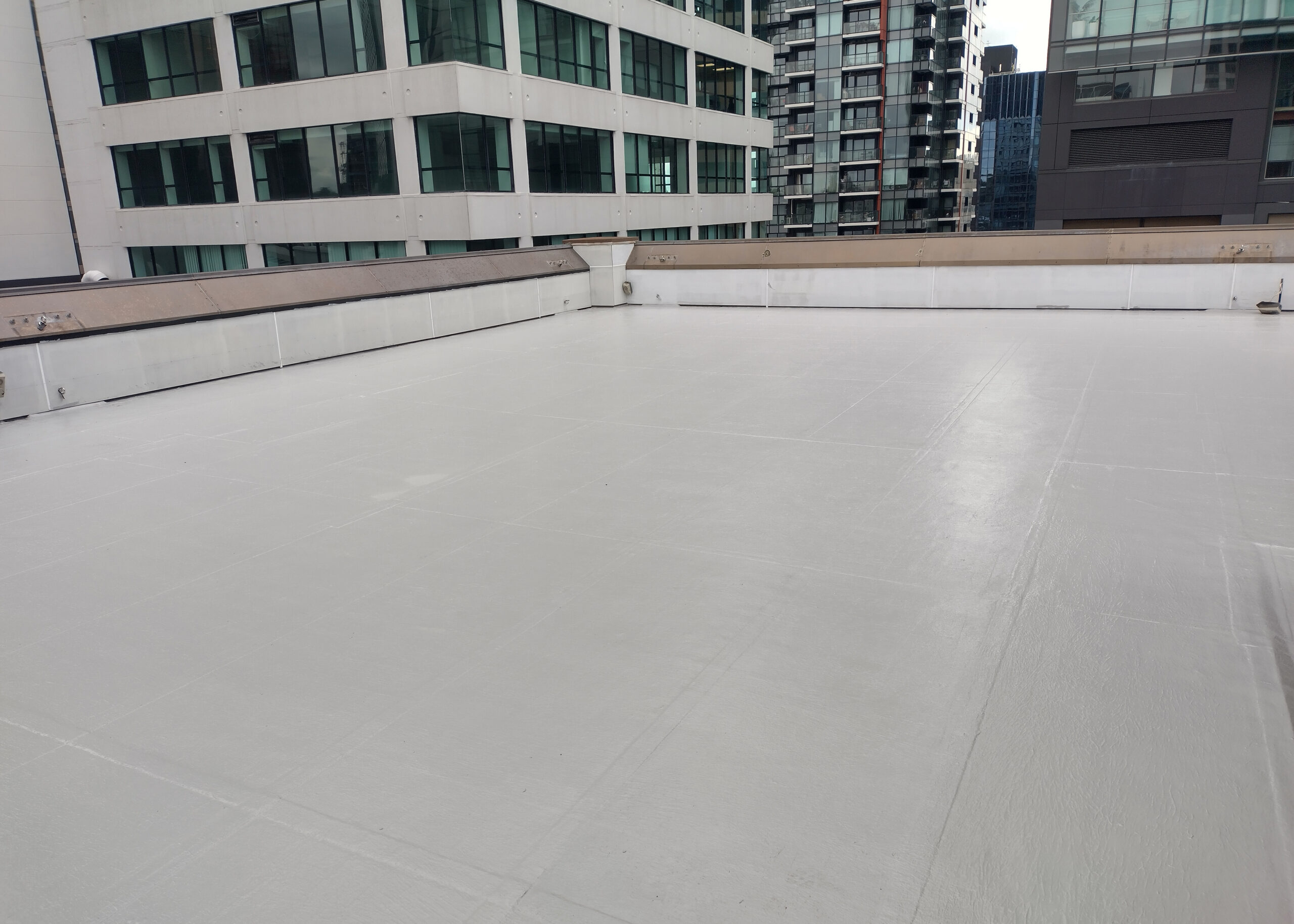 Your roof is not just a protective shield against the elements; it's a crucial component that ensures your home or building remains safe and secure. Among the various aspects of maintaining your roof, one that deserves special attention is roof waterproofing. Repairing and maintaining your roof's waterproofing system may seem daunting, but it is essential for the long-term integrity of your building.
Equus Industries has a range of waterproofing products for flat roof waterproofing repairs, renovations, and refurbishments. One of those solutions is EQUUS SOPREMA EASY FLASHING
EASY FLASHING is a water-based, bituminous liquid waterproofing membrane designed to provide a durable and watertight seal, protecting vulnerable areas from moisture. Applied over an aging bituminous membrane that is nearing the end of its life, it can extend the waterproof lifespan of your roof and prevent potential water-related issues in the future. This solution serves as a straightforward and cost-effective alternative for the building owner in cases where re-roofing may not suitable or feasible.
Incorporating a topcoat into this system will offer an additional layer of protection, further enhancing the longevity of the membrane by providing extra UV resistance. This topcoat not only extends the life of the waterproofing but also provides an opportunity for aesthetic customization. With the ability to match the topcoat to any desired colour, it offers an appealing option that enhances the overall appearance of the roof.
Interested in more? Contact your local Equus branch to talk about your flat roof repair options today!