Introducing a new product in the EQUUS SOPREMA range of waterproofing membranes – EQUUS SOPREMA COLPHENE BSW
COLPHENE BSW Tanking system is a fully reinforced membrane system designed for underground, below slab horizontal, and vertical external blind side waterproofing applications. With its unique design, it can be used in high density areas near buildings that limit access and excavation.
COLPHENE BSW membranes are high-performance waterproofing membranes composed of reinforced, SBS modified bitumen. The upper surface is coated with crystals that specifically adhere to the concrete slab when freshly poured against the membrane. This protects areas against a high risk of hydrostatic water pressure, while being suitable for a range of underground waterproofing situations including pre-applied loose laid under-slab, pre-applied to vertical walls, or post applied to vertical walls with options for torch-on or self-adhesion.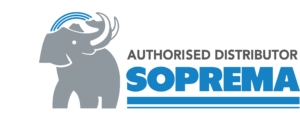 Key Benefits:
Adheres to reinforced concrete floor slab with specifically designed crystal surface and resists soil settlement and dimensional movements.
Adaptable to most waterproofing methods including pre-applied and post-applied.
Light-weight membrane for wall waterproofing
High hydrostatic pressure resistance
Quick installation time
Heat-welded, watertight laps with DUO SELVEDGE
50-year underground durability
20-year material warranty
Full system including insulation available to meet requirements of H1 Energy Efficiency regulations.
As always, our technical team are here to help. We can provide project specific advice and specifications, on-site quality assurance, and Certified Applicators nationwide.
Want more info?