On this residential site in Christchurch once stood a large, 2-storey, brick home. The 2011 Canterbury earthquake brought this multi-generational family home to the ground.
RTA Studio designed a new family home with resilience to future earthquakes and flooding, and elements of the original home at the heart of the design. The house was to be sustainable to operate and permanent so that its embodied carbon be mitigated over time.
The design required a long lasting highly functioning roof which not only protected the investment from the elements, and had a sleek design, it had to perform in a healthy highly insulated way.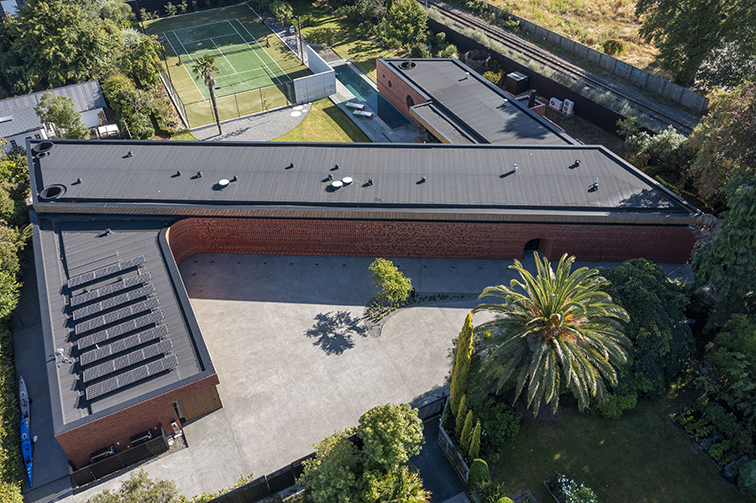 RTA Studio and Equus worked closely on the roofing design for this home. They chose a DUOTHERM Warm Roof system, which combines a robust waterproofing membrane with thermal insulation and a vapor barrier. This provides the home with condensation control, consistent internal temperatures, and increased energy efficiency. Project specific condensation risk analyses were calculated for this roof to ensure it provided adequate thermal resistance to contribute to the sustainable operation of the building. Thermal resistance is essential for creating a healthy, dry home and reducing energy needs for heating and cooling a large structure over its lifetime.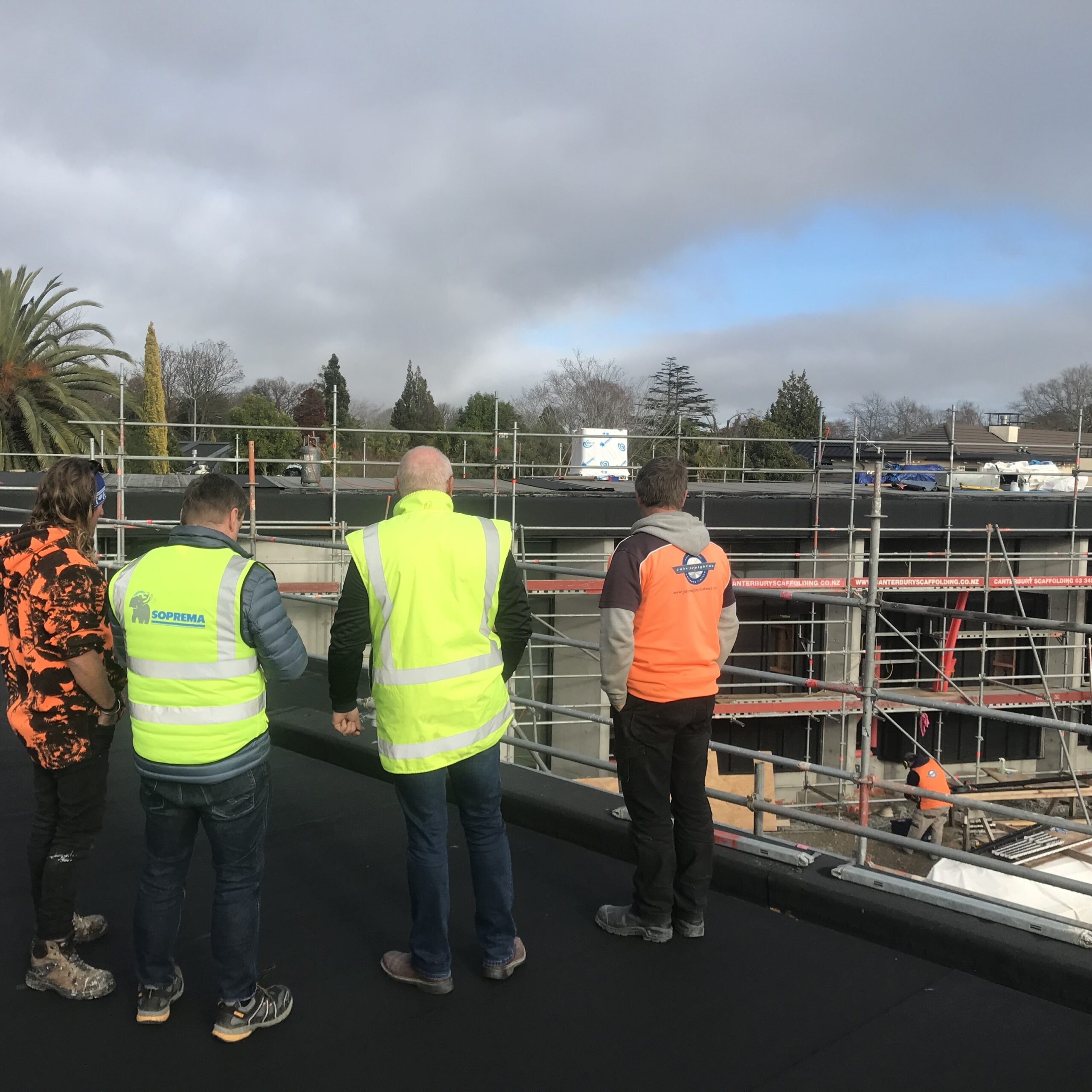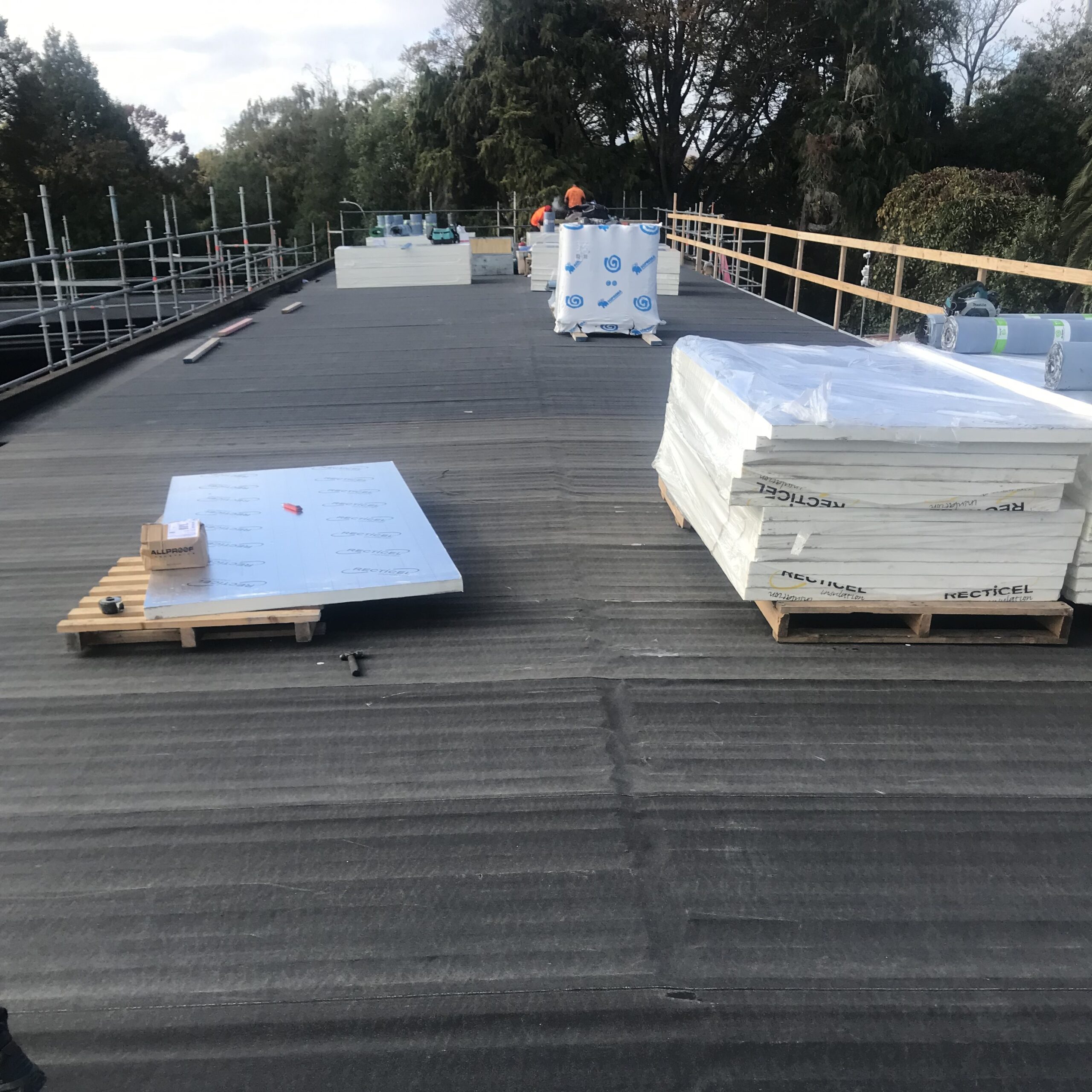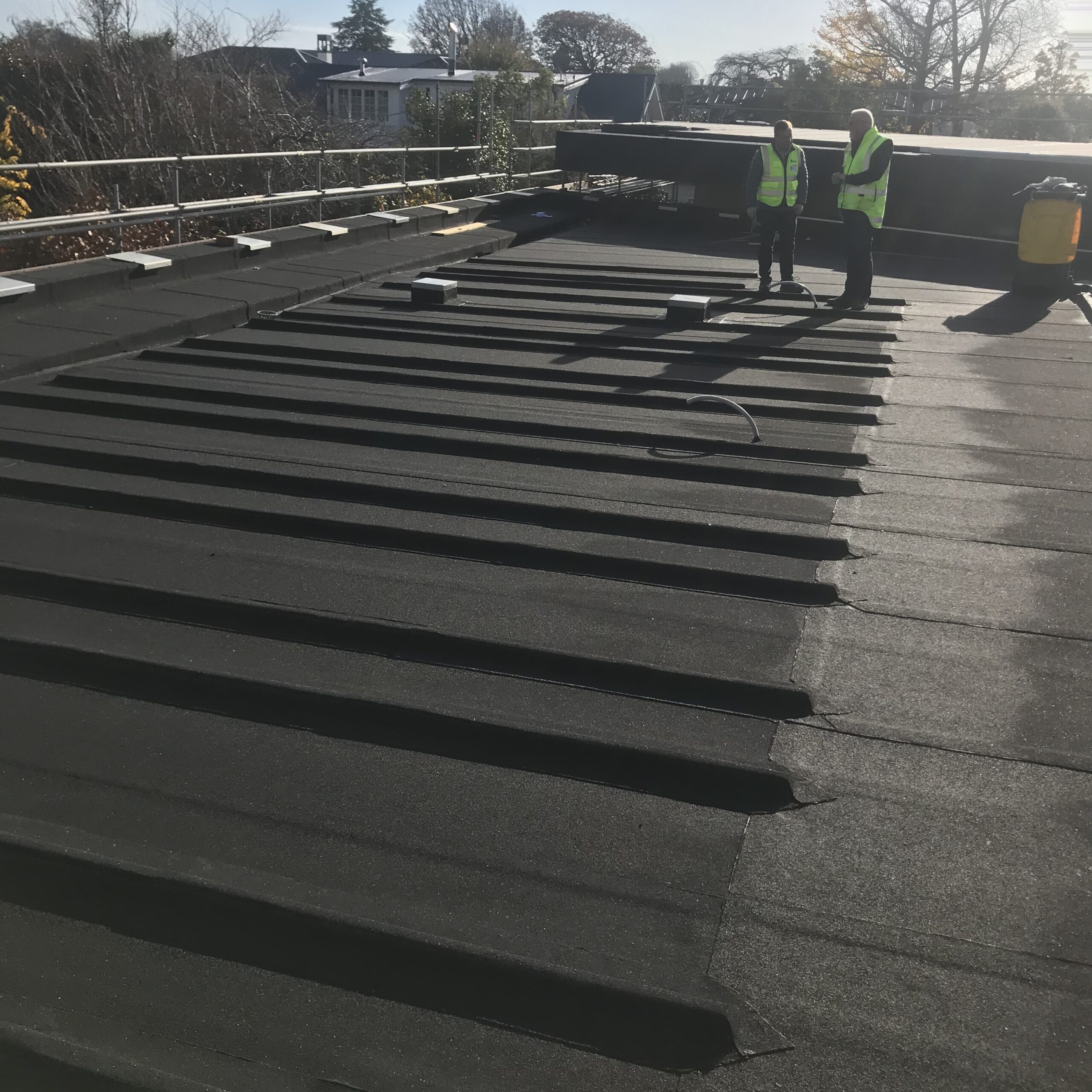 Aesthetically, RTA Studio and the client wanted something that looked smart and would be low to zero maintenance. The striking black, glimmering AGR cap sheet (of the DUO two-layer roof and deck membrane) was selected for its aesthetics, giving the roof a 'sparkling' appearance in the sunlight. The project design had a lot of detail; Solar battens, terminations, and circular holes in the roof for plantation to grow through. Our consultant team worked closely with the designers to ensure these details were designed as sleek as possible.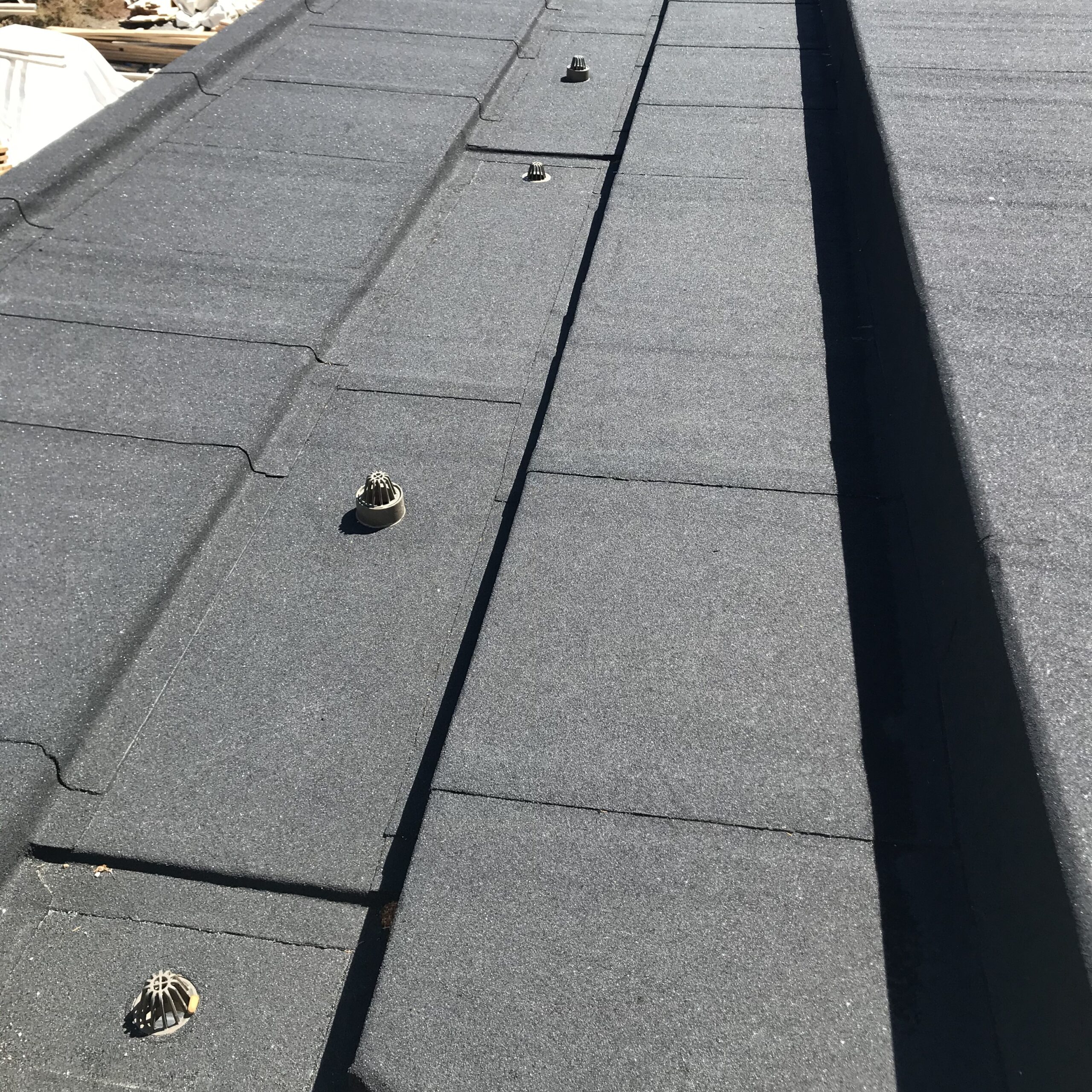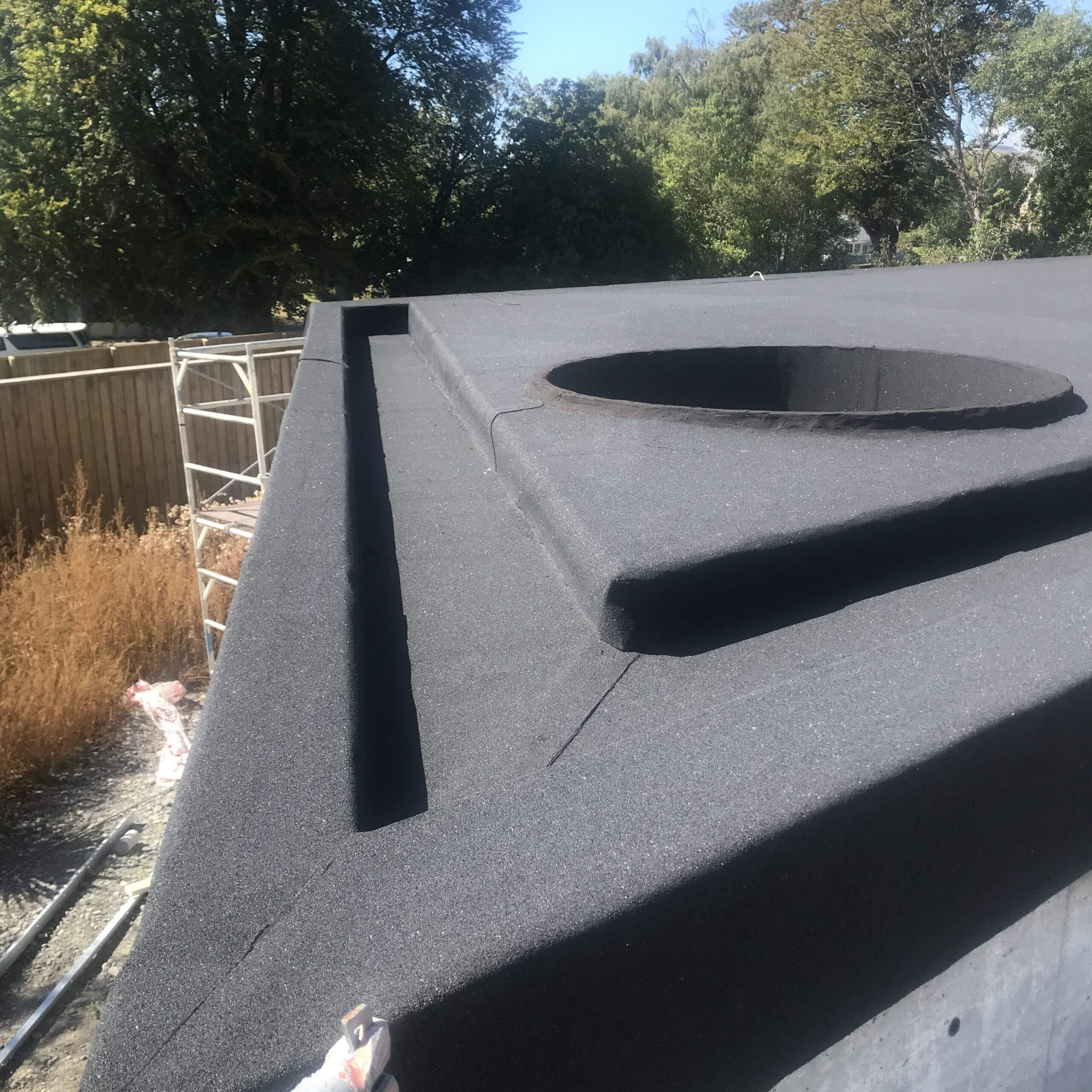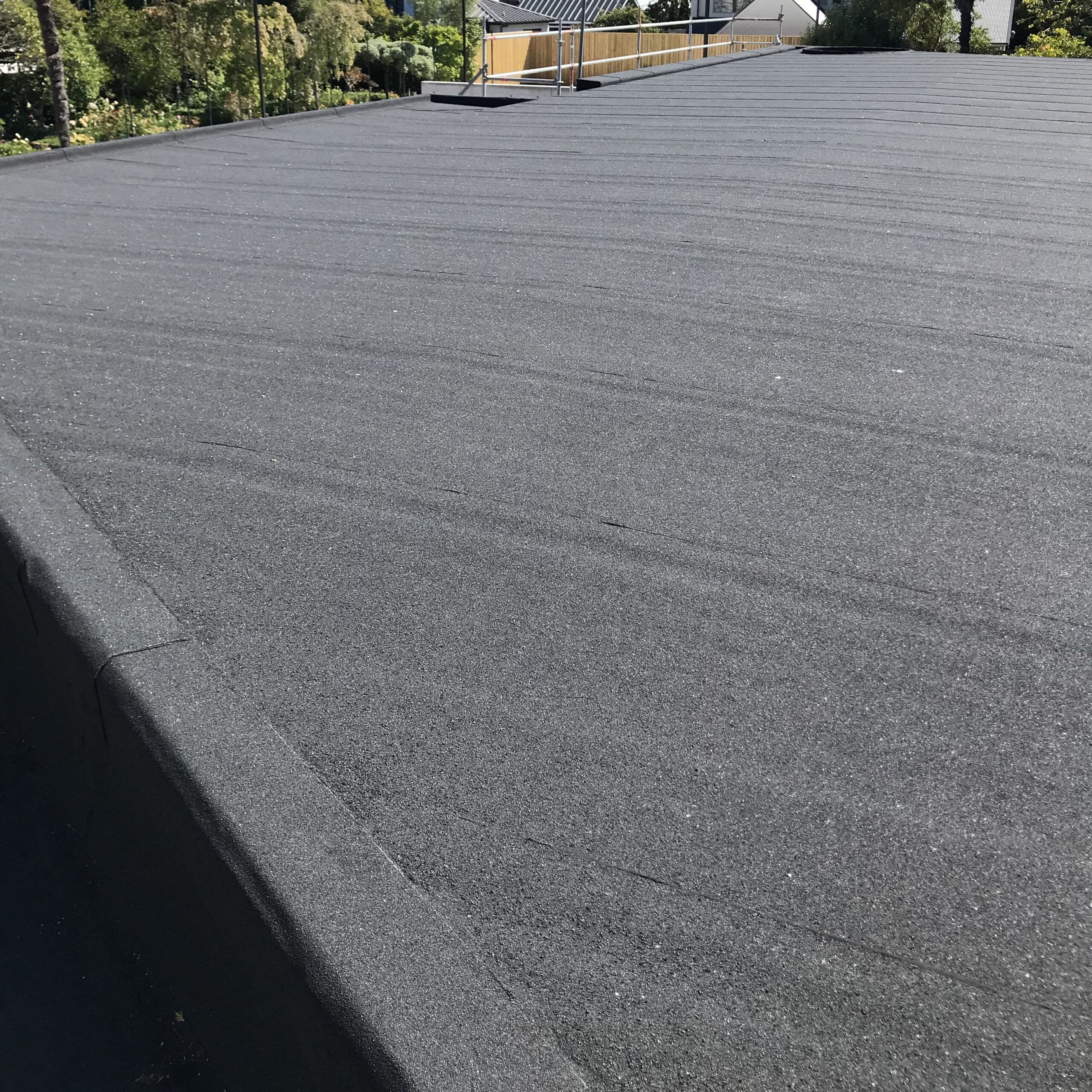 Quality inspections were regularly carried out by both Equus Consultants and designers from RTA Studio during the installation, with Canterbury Waterproofing Ltd, a long-time and experienced Equus Certified Applicator, responsible for installing the DUOTHERM roof.