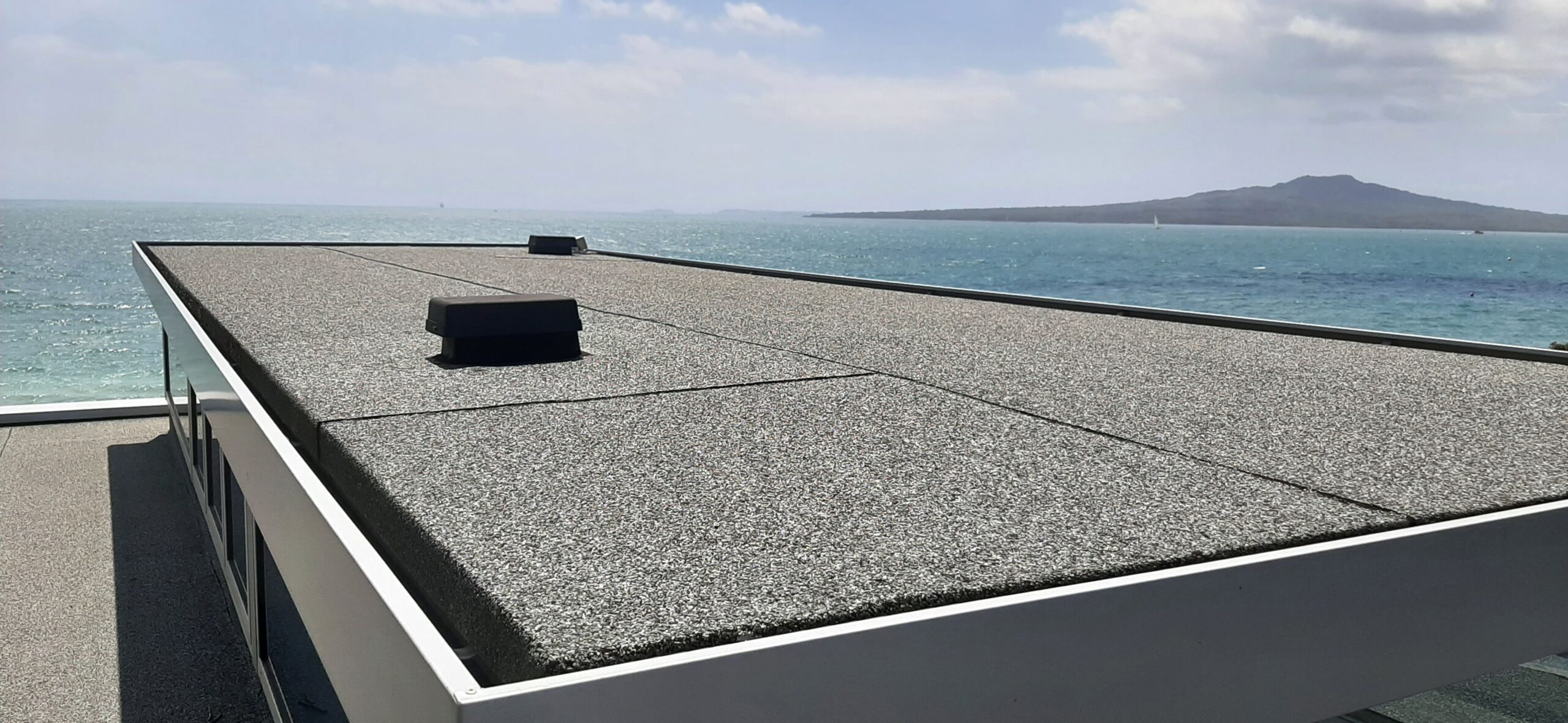 Ahead of the changes to the R-value required for insulation on May 1, 2023, designers and homeowners need to consider the options available for reaching the new standards without compromising on design. We speak to Equus Industries' Callum McDougall about how warm-roof systems provide a solution
As the H1 Building Code changes take effect, there are significant impacts on the R-value required for roofing, walls and flooring insulation in residential buildings. In the past, there were different climate zones with different requirements across the country, but from May 1 this year, all residential new builds, or commercial buildings up to 300sqm, must perform at a 6.6 R-value across the country.
For roofing, it means some designers are looking outside the traditional cold-roof systems (where the insulation sits directly above the plasterboard ceiling) and investigating warm-roof systems as an alternative.
Warm-roof systems are a type of membrane roofing in which an insulation layer is installed on top of the roof structure. It's installed above the rafters and below a weather-proof membrane.
Equus Industries senior technical consultant Callum McDougall says warm-roof systems are different from cold-roof systems, where the "dew point" – or the coldest spot where internal moisture and humidity builds up – is on the outside of the building, rather than inside the building, as per your traditional ceiling cavity solution with batts.
"The benefit of going to a warm roof is we take that internal dew point away, we put the insulation on the outside of the envelope, and it's continuous, it's unbroken, so you don't end up with any thermal bridging."
This means that the dew point becomes the top side of the insulation. Moving the dew point outside the structure ensures there is no condensation build-up within the ceiling cavity; creating a drier, healthier building. As a result of the unbroken thermal envelope, there's huge energy savings to be made.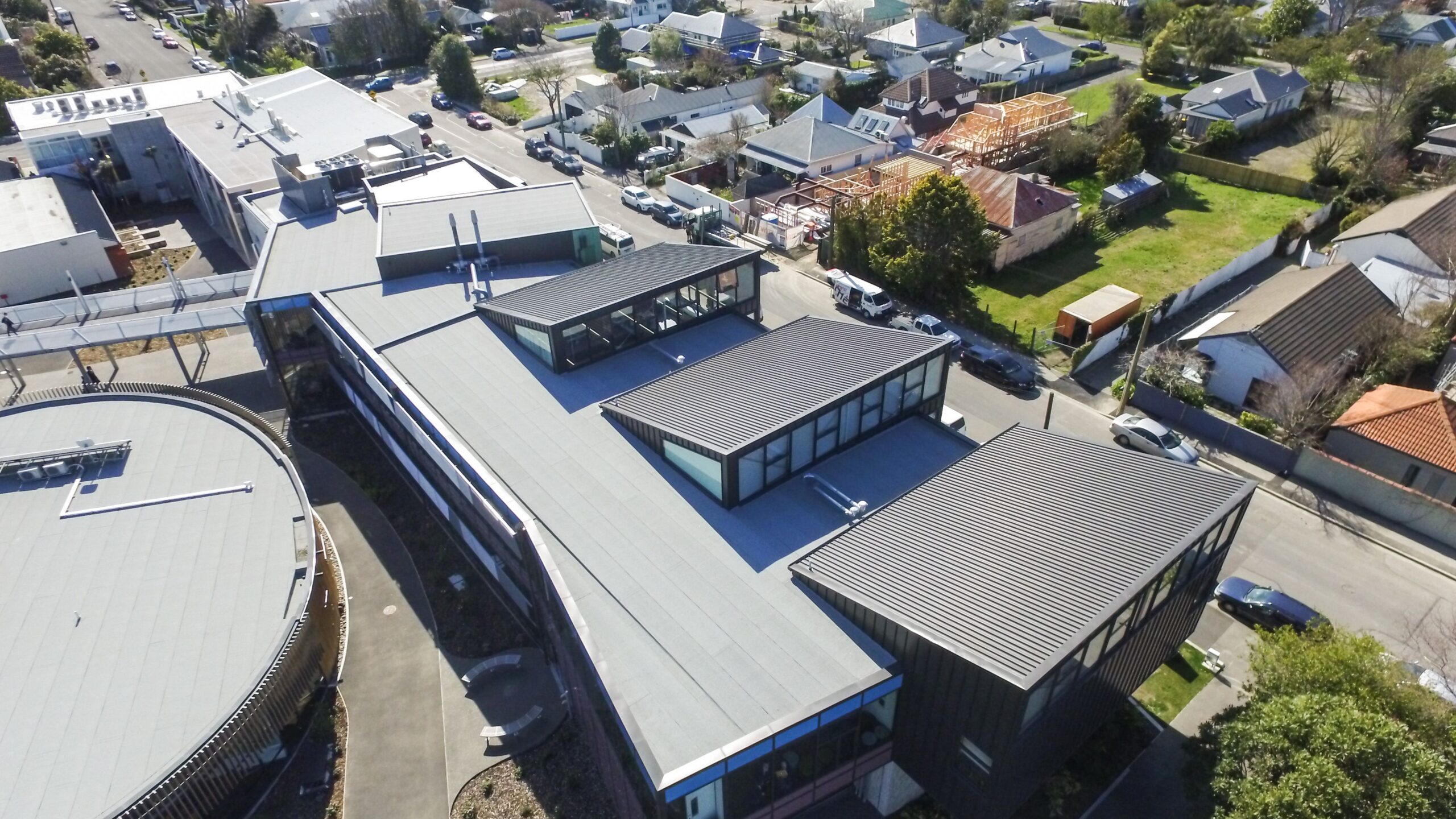 Testing for R-value means better design
Having the ability to create a continuous thermal barrier means testing the R-value of a design is possible to achieve at a great level of accuracy. Equus Industries has engineers that perform a project-specific condensation risk analysis, free of charge.
"We can scientifically prove the thermal efficiency of a roof. Because it's unbroken we can categorically state 'This is the R-value you're going to achieve with no thermal leakage', whereas with the traditional cold roof it's a lot harder to do because of all those thermal breaks and deterioration of insulation over time."
With the H1 changes coming into play in May, for roofing this means designs with a cold-roof system will have to significantly pump up the insulation in many cases, which can not only be expensive, but requires a greater roof cavity, thereby dictating parameters for the roof design.
"These days, it's all about getting as much space as you can make in a dwelling – you want every bit usable. In ceiling cavities now you've got all kinds of wiring, electrical, plumbing, and HVAC systems. Then when you start building up incredibly thick layers of fibreglass insulation in the roof, you start losing all that usable space," says Callum. "It's very simple to under or over-specify a warm roof if you don't have the testing to support your design."
Running the condensation analysis means you're not at risk of under or over-specifying the thermal insulation system for a home, and it often means you can use thinner insulation, which allows you to design to a greater limit.
"We have ways of designing the system so that we can maximise the parameters of the roof design. So although we have four basic H1 compliant systems, within those four systems, we can chop and change to create the right solution for that project."
This also means the systems can be adapted for different budgets, which Callum says is often a key contributor to the choice of system.
"We'll work with the architects, designers and homeowners right at the concept stage, once they know what they want to do and what the budget is for the roofing part of the project. Then we recommend the best system or the best two systems to go forward and price up and see what they think."
Equus Industries supplies four warm-roof systems to service a range of budgets. The DUOTHERM warm-roof offers a standard warranty period of 25-years, with a 35-year life expectancy, while others offer a 20-year warranty. DUOTHERM is their top-level warm-roof system, and it's suitable for coastal environments.
"Systems like DUOTHERM are really good for coastal locations, purely because of the composite material used in the DUO membrane to resist that ocean and sea salt coastal environment. Whereas if you're inland and you don't always require that extra protection, in which case the NOVATHERM system could be a sufficient option."
It is important to Equus Industries that the market has options to suit all specific requirements, so they have created four simple H1 compliant warm-roof options: DUOTHERM is a superior two-layer bitumen waterproofing option with a longer warranty period and a longer expected lifespan; NOVATHERM is a self-adhered two-layer bitumen waterproofing option for projects where installation by open flame is not desired; SOPRATHERM is the most economical option for two-layer bitumen waterproofing; and TPO-THERM is a single layer TPO waterproofing option with a glue installation.
Energy savings
Whichever warm-roof system you choose, you're guaranteed to experience energy savings, due to the reduced heating and cooling costs.
"It may be a bigger investment upfront, but you're going to amortise that cost over five, six or seven years due to the energy savings that you've made. It doesn't matter if you're in tropical Northland or Invercargill, you'll save on cooling costs in the former and heating in the latter."
Find out more about warm-roof systems from Equus industries.