Project: Puhinui Station Interchange
Location: Papatoetoe, Auckland
Opened: 2021
The Puhinui Station Interchange, a vital new link between Auckland International Airport and the rest of Auckland City, opened in July 2021 after two years of construction. This $69m Auckland Transport project is a part of the wider Auckland Airport to Botany Rapid Transit Project, along with the AirportLink service for which a new fleet of electric buses were announced earlier in the year.
One of the key design features of this project was to create a distinctive and quality passenger experience as a key entry point to the city. The engaging roof design creates the key identity element with its feather-like appearance forming a landmark for the local community and protecting the people who transit through the station.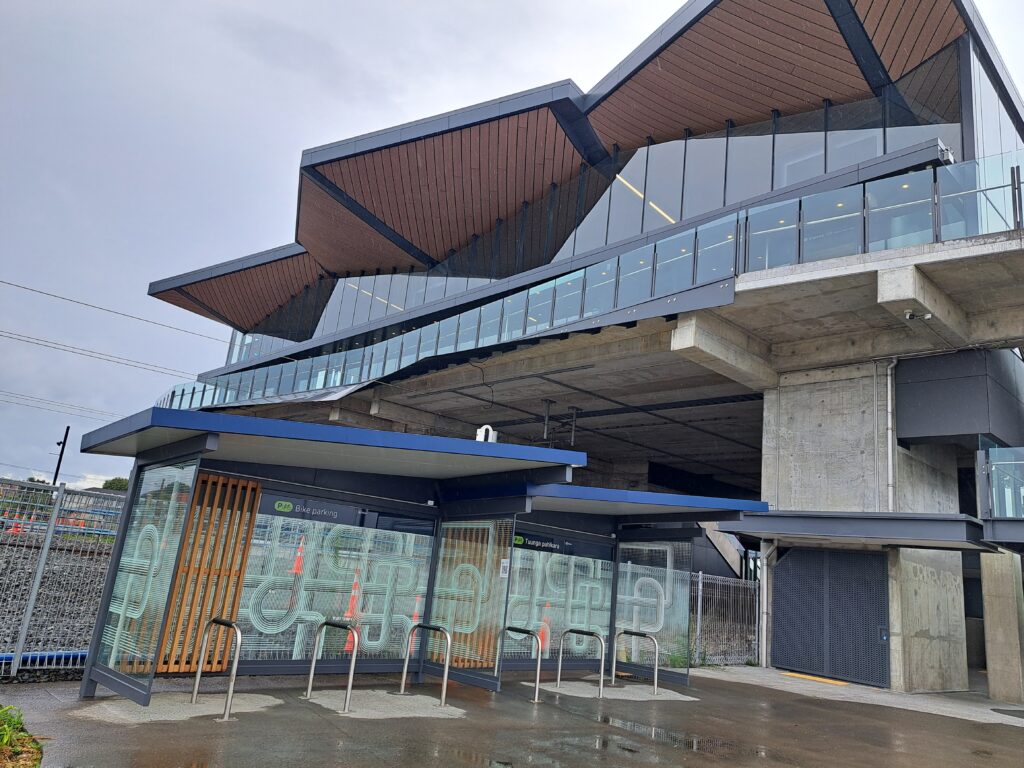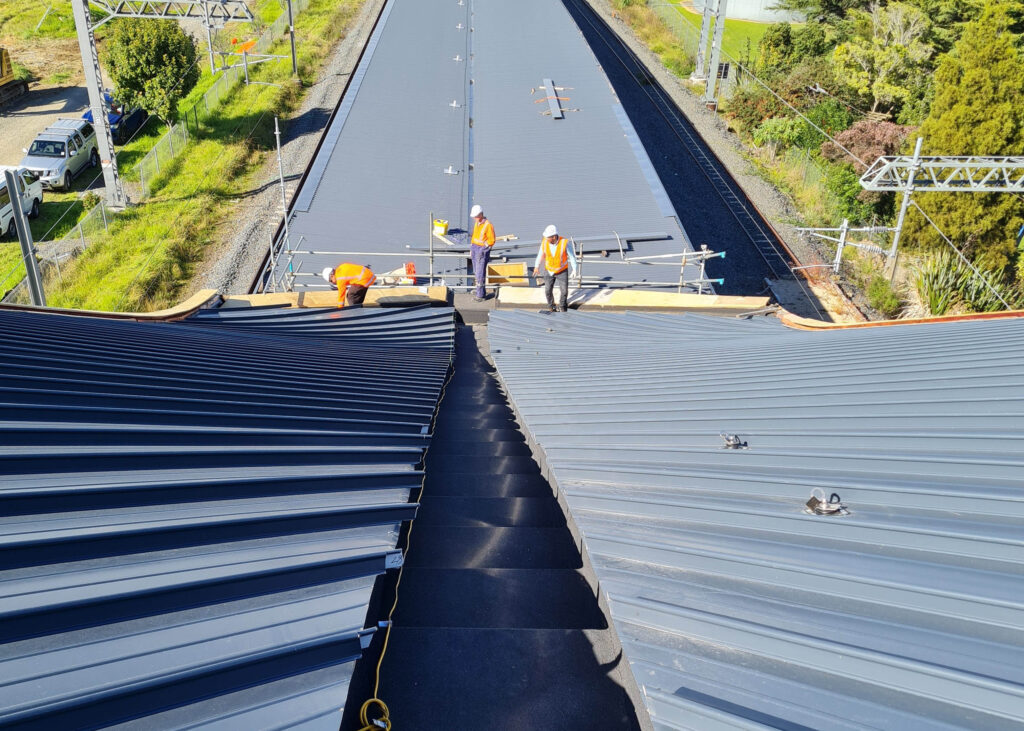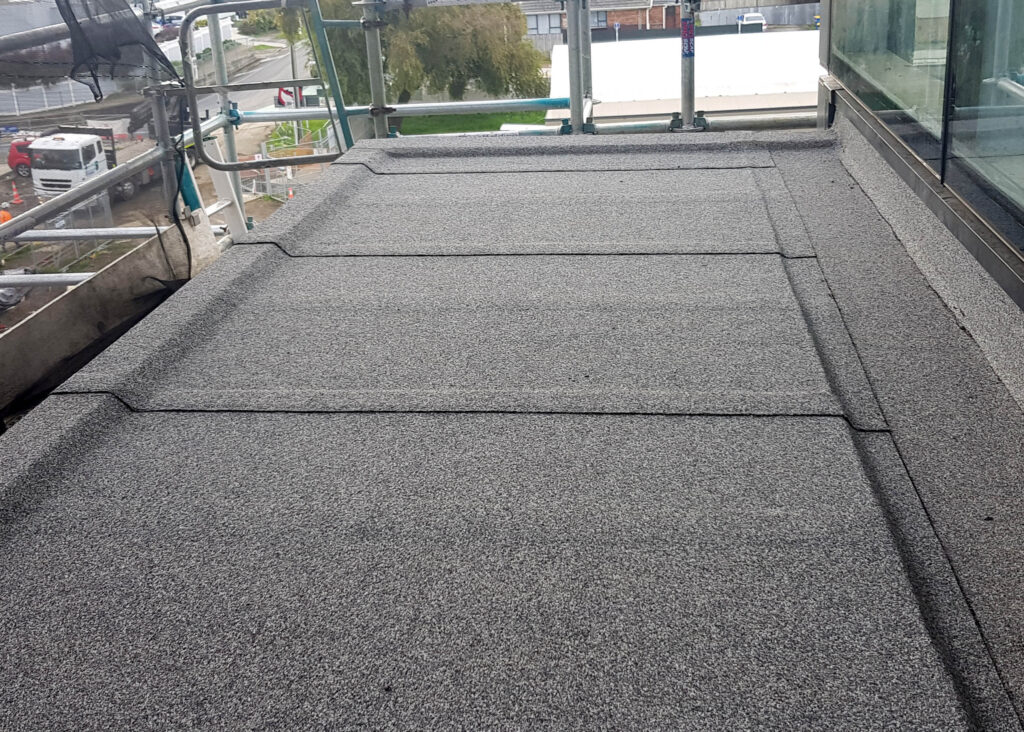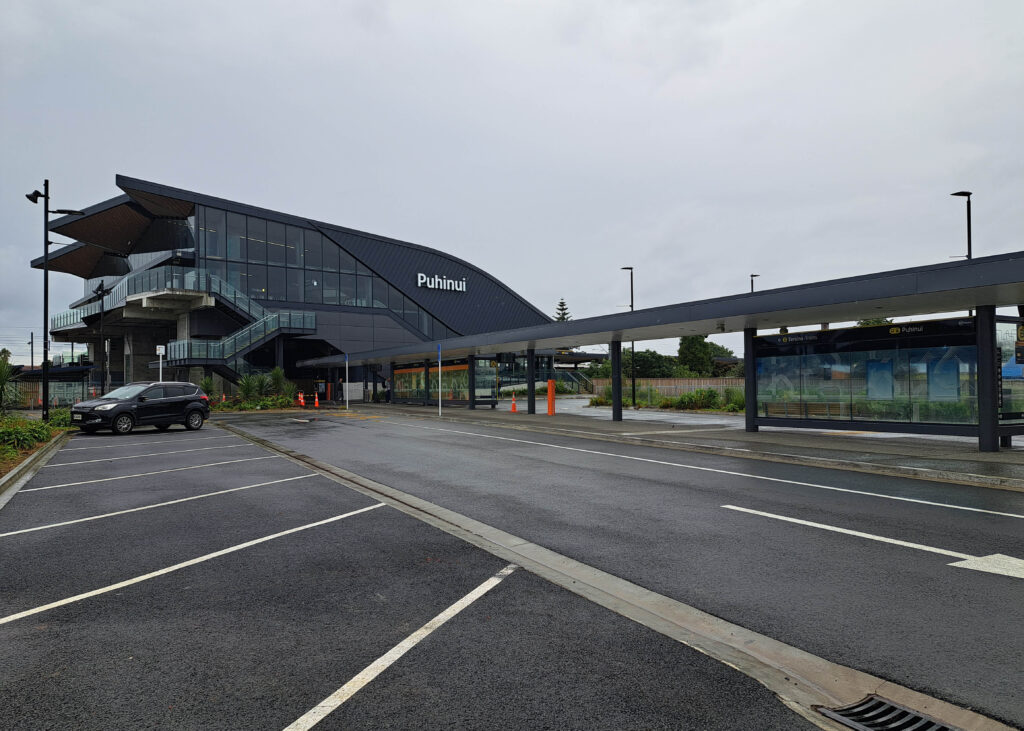 The EQUUS SOPREMA DUO membrane provides the building with a superior quality waterproofing system, with proven performance in New Zealand and around the world. Over 900m2 of membrane was installed to the interchange roof creating a long life, durable roofing system with easy life maintenance.
Beneath the interchange the EQUUS SOPREMA DEBOFLEX 3.5 SPECIAL Tanking system was installed to prevent water penetration. The high-quality tanking system provided waterproofing with strong puncture resistance, that bonds to the concrete. Overall, this system provided an economical yet long term solution.
The systems comply with the New Zealand Building Code, and the DUO and DEBOFLEX SPECIAL membranes hold current BRANZ appraisals.
Equus Certified Applicator – Roofing: Hydroproof
Equus Certified Applicator – Tanking: MPM Waterproofing
Architect: Jasmax
Main Contractor: McConnell Dowell
Awards: 2022 Auckland Architecture Awards Winner – Public Architecture