After a few postponements of Equinox this year we were excited as always to get back out to exhibit and mingle with those in the Architecture & Design field.
Equinox events, held by Archify ANZ, are evening exhibitions where Architects, Designers and Students can mingle with leading industry suppliers and discuss products, systems and projects over drinks and nibbles.
'Equinox – an evening of innovation & inspiration'
Equinox Wellington was recently held at the beautiful Michael Fowler Centre in central Wellington. This event was attended by our Wellington based consultant Ioasa Peseta and our New Zealand SOPREMA representative, Oliver Verdickt. It was great to see a high number of attendees flowing through the exhibition and our display throughout the evening. As always it was a great opportunity to engage with, not only familiar faces, but also the young architectural students.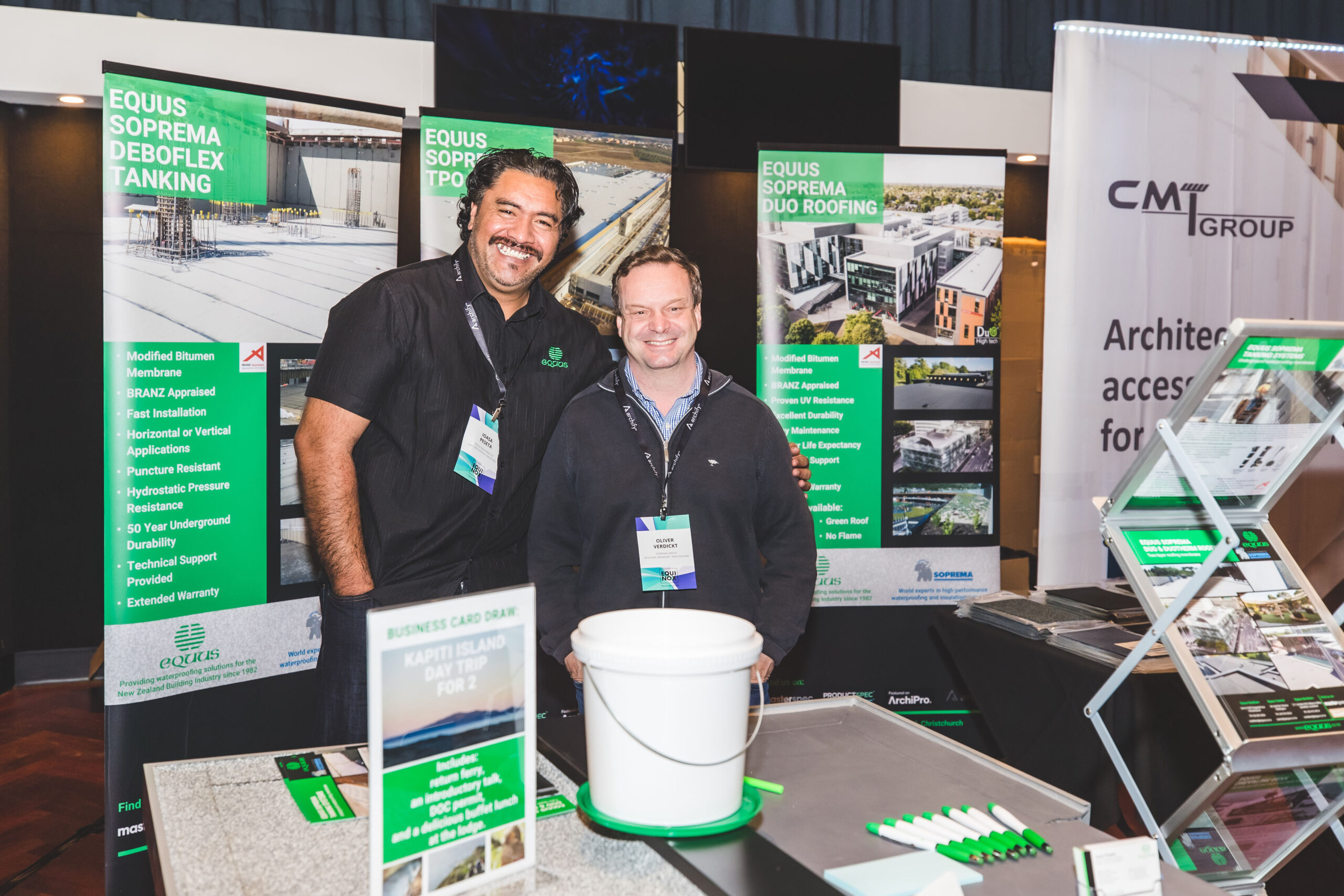 Ioasa Peseta and Oliver Verdickt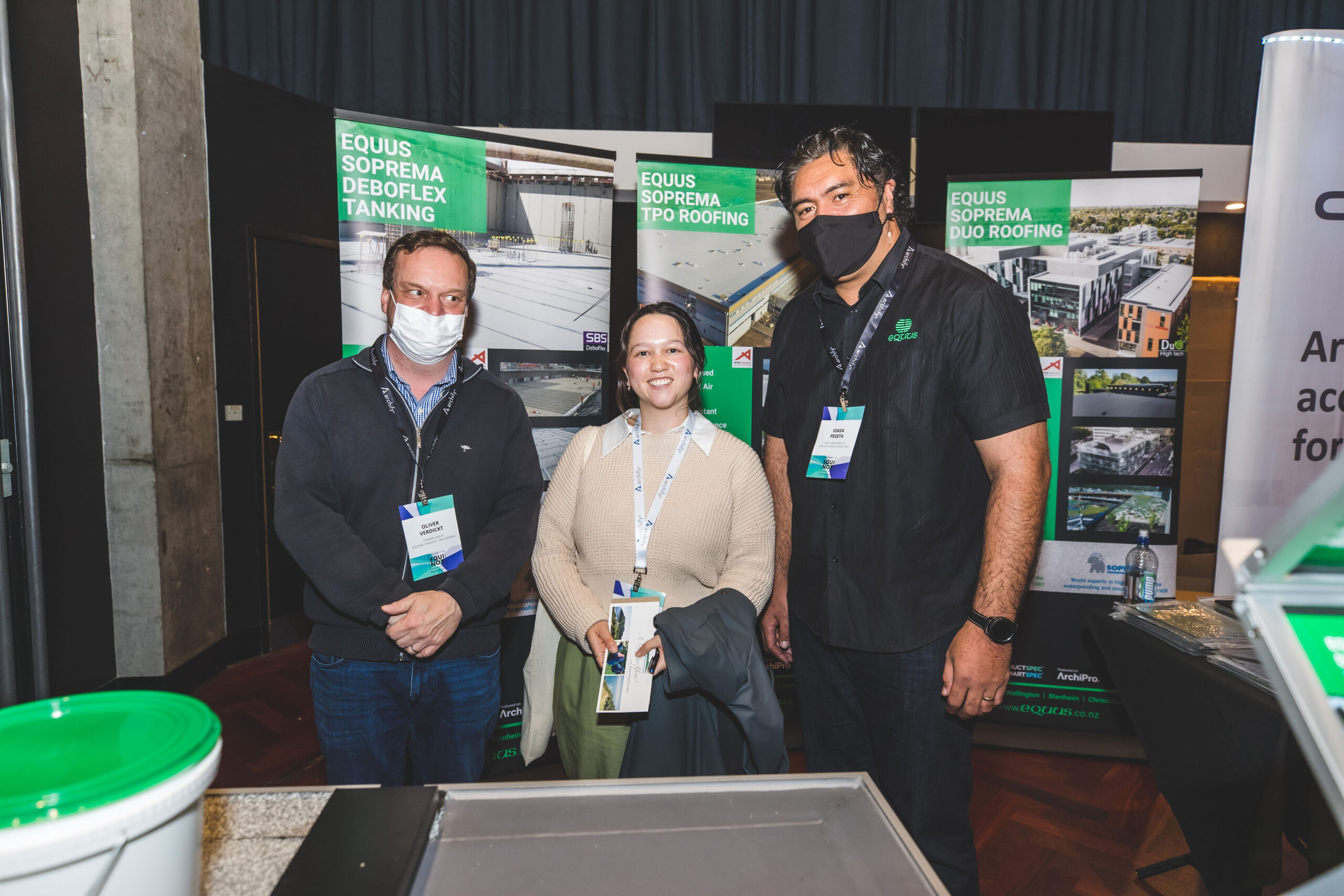 Ioasa Peseta and Oliver Verdickt with the winner of the trip for 2 to Kapiti Island
An evening of drinks and canapés