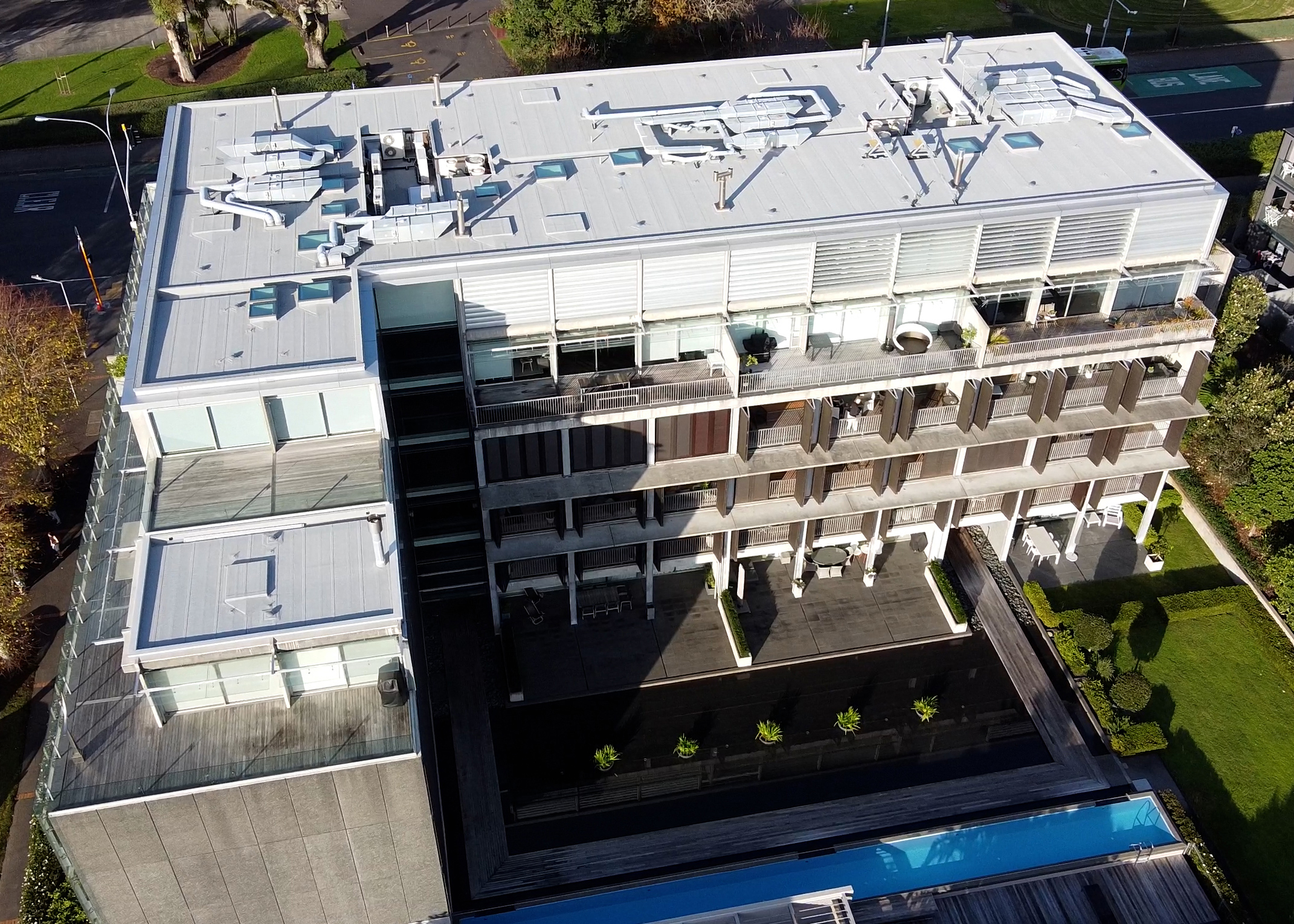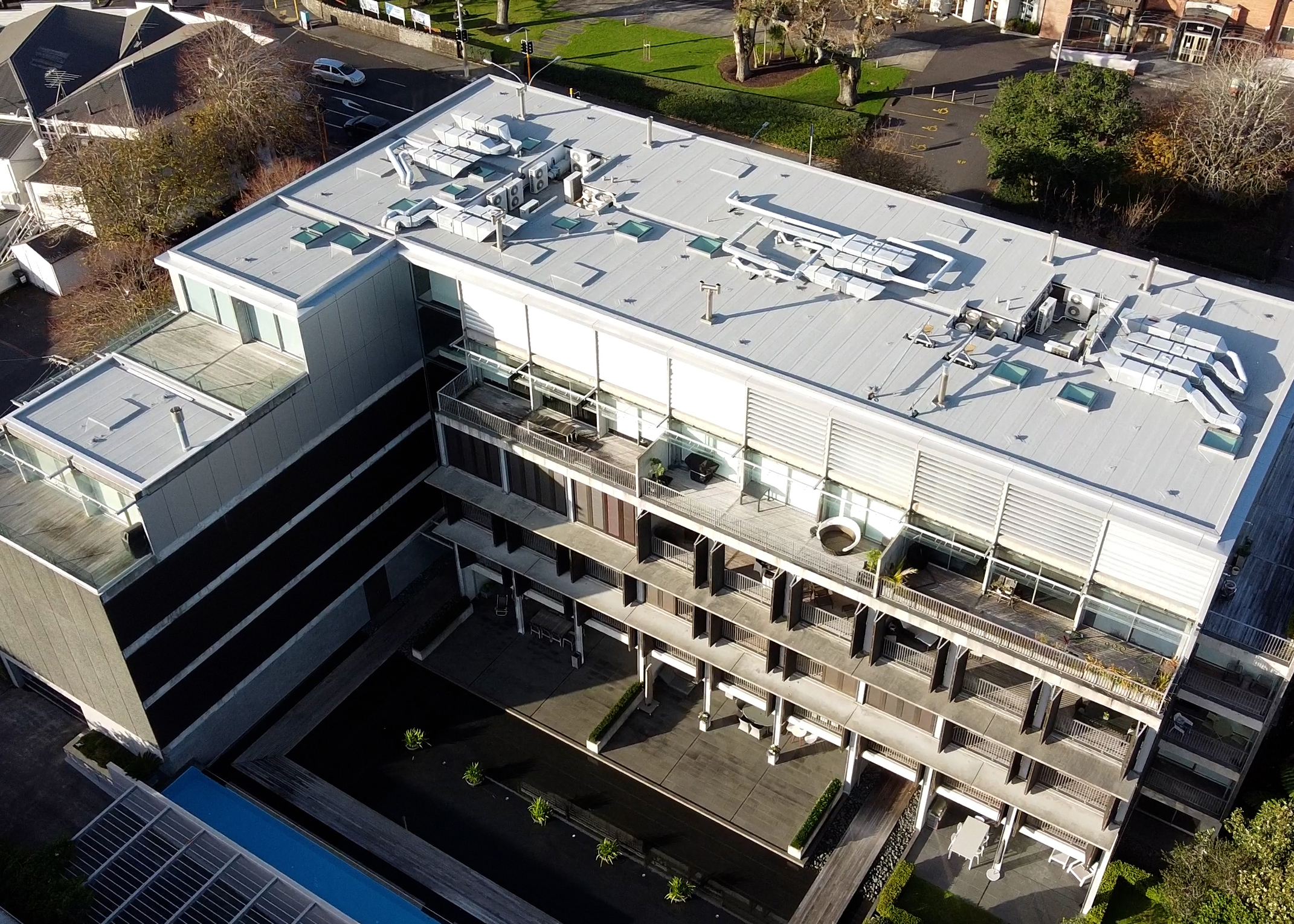 Another new roof renovation for the Auckland skyline by Equus Industries and SOPREMA.
The owners of the Trinity Apartments in Parnell, Auckland are delighted with their new Equus SOPREMA DuO roof waterproofing system.
The two-layer waterproofing system, supplied by Equus Industries Ltd and installed by Access/GUNAC Waterproofing Specialists (Auckland), has refreshed the roof and its clean lines and colour makes it stand out in the surrounding cityscape.
The unique grey-white slate coloured DuO cap sheet was specially developed for the high UV intensity of the NZ climate back in 2005. It offers long term protection in all weather conditions, making it ideal for the renovation of existing roofs without having to remove the old membrane as is the case here.
Equus SOPREMA provided technical support for the project along with assisting the applicators during the install to make sure everything went smoothly, ensuring as little interruption to the residents as possible.
The outstanding result is as you see in the pictures – a new durable watertight roof that will last for many years to come. We also included an insurance-backed material warranty so the owners can enjoy extra peace of mind!