Project: Roxburgh Hydro Dam
Location: Otago
The Roxburgh Hydro Dam lies across the Clutha River just North of the town of Roxburgh, opened for commission 1956 and currently supplies power to over 300,000 homes in the Otago region.
The dam itself and the operational buildings have been undergoing renovations for the past 10 years. The roof membrane of the three building had come to the end of their lifetime and were due to be replaced. The DuO Two Layer Membrane system was chosen as a replacement waterproofing membrane due to the robustness of the membrane, and its proven longevity in New Zealand conditions.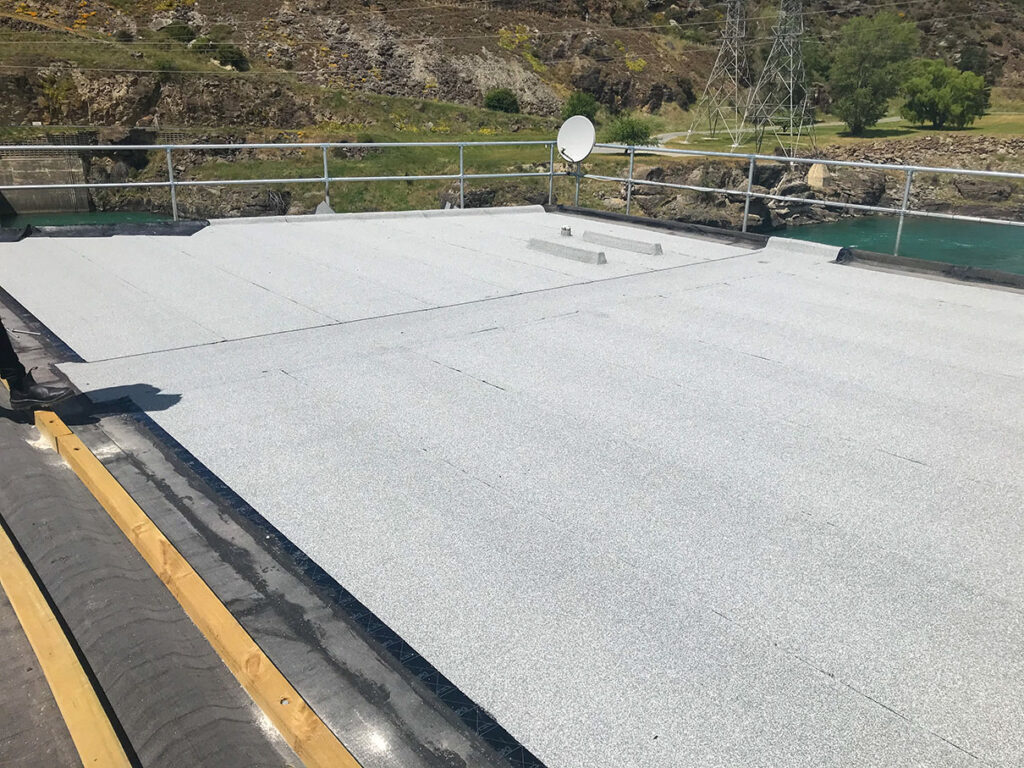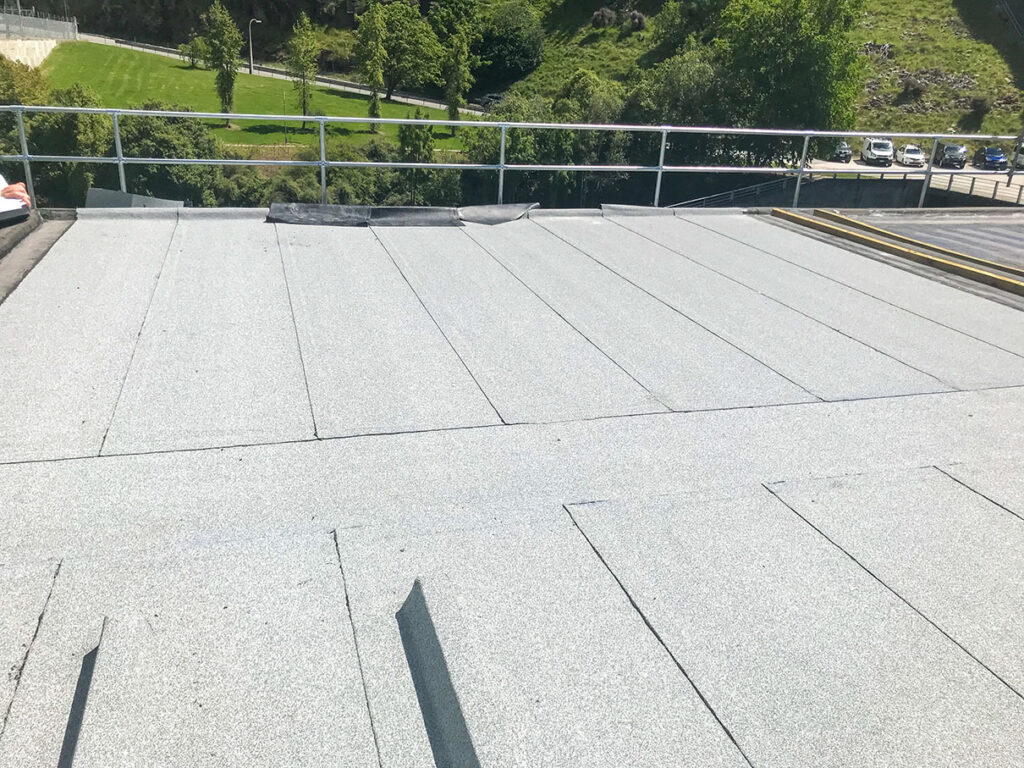 The Equus Soprema DuO Two Layer Roofing System is a two-layer torch applied membrane designed for use on exposed flat roofs, podium decks, balconies, and terraces. It offers a superior waterproofing system that is both UV resistant and flexible. The system complies with the New Zealand Building Code, and holds a current BRANZ appraisal.
The roof refurbishment had been in the design stages for several years, due to the complex nature of the site and the existing asbestos roofing material. The hydro station remained fully operational during the roofing installation, so health and safety was a key component during this installation.
Stage one of the roof refurbishment included the Administration building roof, and the Workshop building roof. This was completed in the DuO Two Layer Membrane System but Dunedin Roofing Systems in 2019.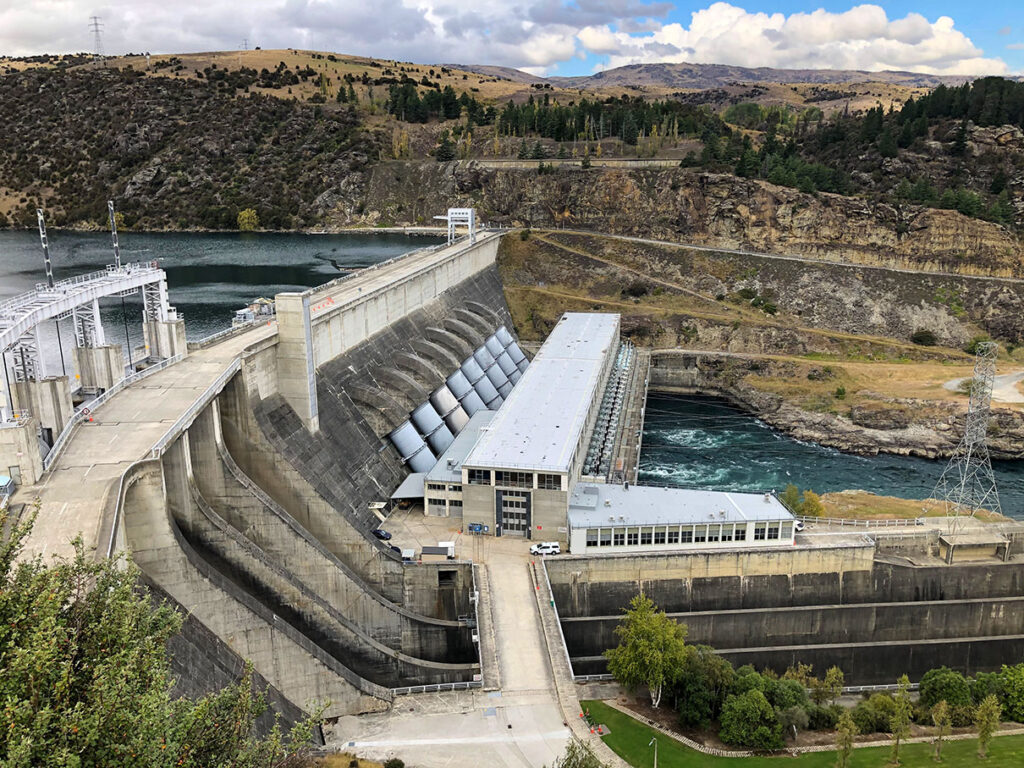 Stage two of the roof refurbishment is expected to begin in 2022 and will see the asbestos roofing over the Generation Hall removed and covered with the DuO Two Layer Membrane system in stages. The installation process of this large roof will be thoroughly worked through with the multiple parties involved.
The system complies with the New Zealand Building Code, and the Duo membrane holds current BRANZ appraisals.
Certified Applicator: Dunedin Roofing Systems
Architect: Opus International, Dunedin
Main Contractor: Naylor Love