Project: Cordis Hotel
Location: Auckland
The Cordis Hotel officially rebranded from the Langham Hotel in 2017 and has since undergone a significant extension to align with its upscaled brand and higher levels of service. The New 16-floor tower includes 250 premium rooms, including private VIP entrances for upper floors, to become the largest hotel in NZ by room count. The extension also includes more event space in an aim to meet the increasing demand for business and leisure tourism in Auckland.
The upscale tower was designed with over 2000m² of Equus SOPREMA Duotherm Warm Roof System across the roofs, plant room and balconies, including a tapered Duotherm Warm Roof to the roof of the building, to increase the overall running efficiency. An insulated roof provides the building with thermal efficiency by moving the dew point to the exterior of the building, which ensures no condensation building inside the roof cavity. A healthy building without the excess moisture allows for reduced heating and cooling energy requirements.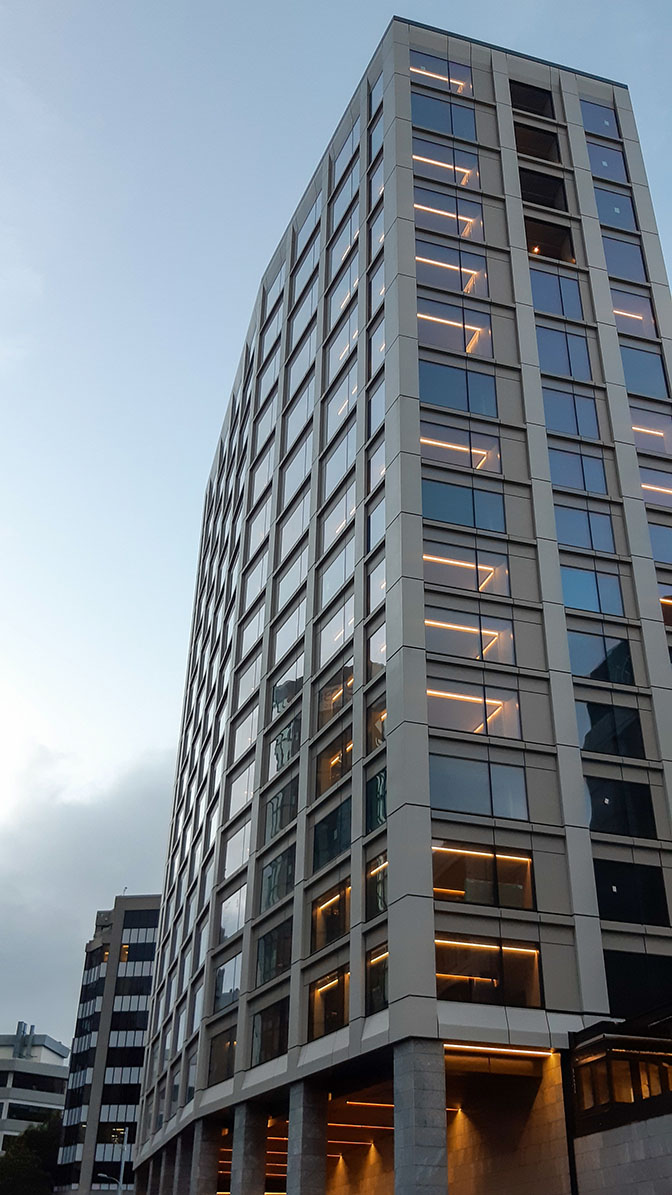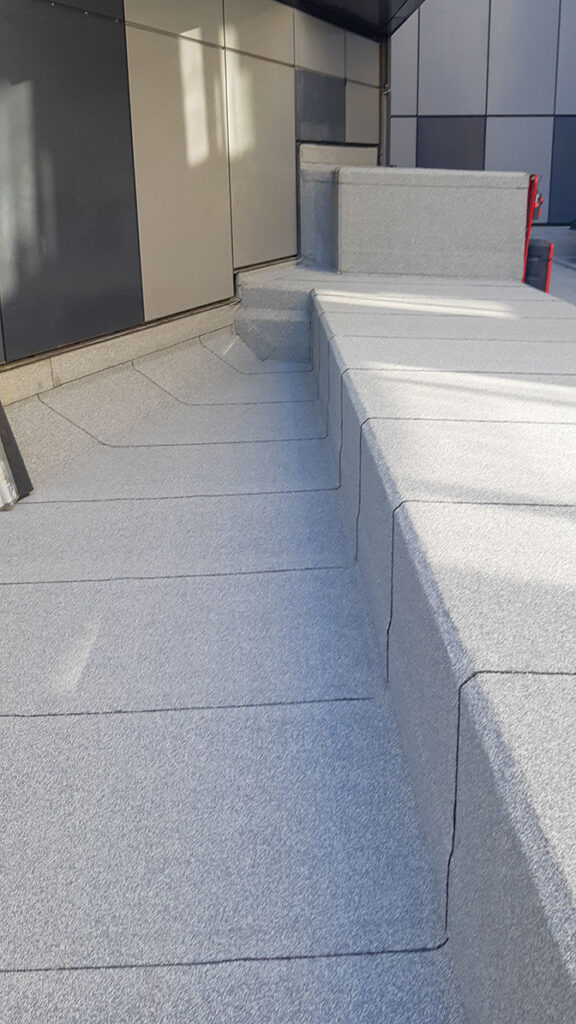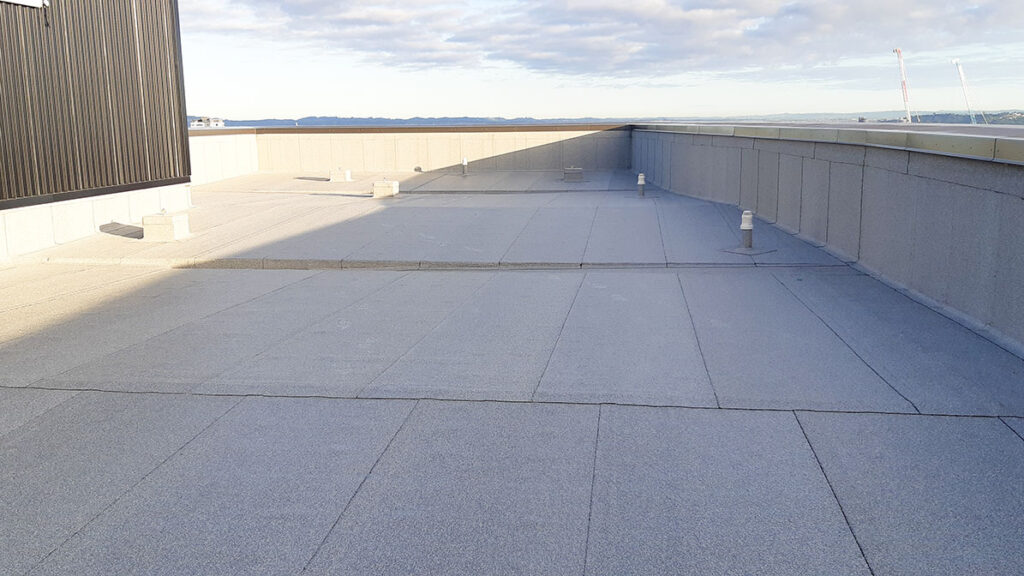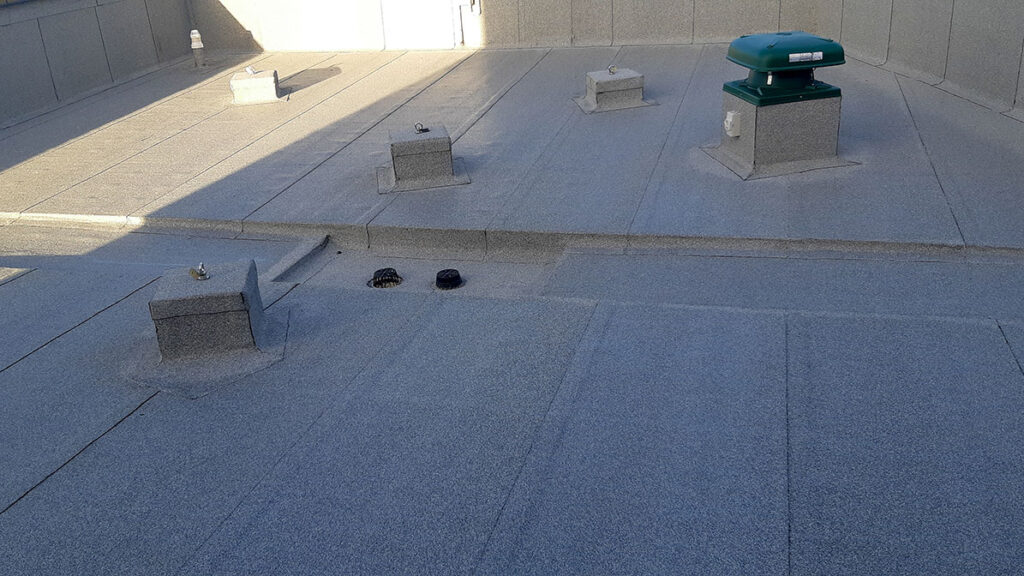 A Duotherm Warm Roof consists of the DuO two-layer membrane applied over a PIR insulation board and vapour barrier. This guarantees a continuous and efficient thermal resistance (R-value).
The system complies with the New Zealand Building Code, and the DuO membranes hold a current BRANZ appraisal.
Certified Applicator: Gunac Waterproofing Specialists (Roofs, balconies & plant deck)
Certified Applicator: Samson Construction Systems (Access way roof)
Architect:
Main Contractor: Hawkins Construction