The Equus SOPREMA Flagon TPO Waterproofing Membrane is now BRANZ Appraised
Flagon TPO is a world class, cost effective, single layer Thermoplastic Polyolefin (TPO) roofing membrane, new to the New Zealand Market but successfully used around the world.
The membrane features a high resistance to weather, UV rays, and punctures, while requiring no open flame during application. Flagon TPO is installed by adhesive, with the laps welded by hot-air technology, making it an easy to apply solution for roofing, balconies, and decks.
The Flagon TPO membrane is compatible with warm roofs, ballast & roof garden designs, as well as balconies and decks. The complete system includes a full range of accessories, and as always full technical support is provided.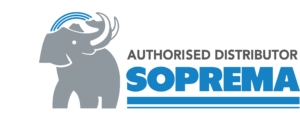 Key Benefits
BRANZ Appraised System

Economical solution

No flame application

High puncture resistance

High UV resistance