We are pleased to be launching a new product in the Equus SOPREMA line of bitumen tanking membranes, COLPHENE 3000 by SOPREMA.
Equus SOPREMA COLPHENE 3000 system is a self-adhesive tanking membrane manufactured by worldwide leader in waterproofing products, SOPREMA. The membrane is designed for foundation walls and other below grade vertical surfaces and can be used on concrete & masonry substrates which makes is a great, economical solution for underground waterproofing in areas of low risk of hydrostatic pressure up to 3m deep.
The membrane is composed of a SBS modified bitumen with a tri-laminated woven polyethylene facer. It is extremely flexible, easy to handle, and fits easily around the sharp contours and angles of concrete footings and foundations.
The complete system also includes a drainage and protection mat laid between the membrane and the earth which is secured in place by a specifically designed termination bar. This provides an extra layer of protection, extending the life of the membrane.
The system has been assessed and complies with the New Zealand Building Code, and the Membrane holds a current BRANZ appraisal.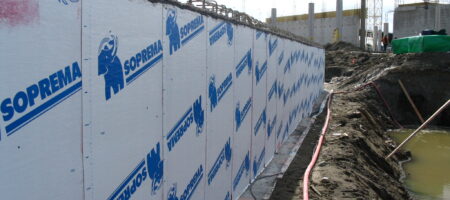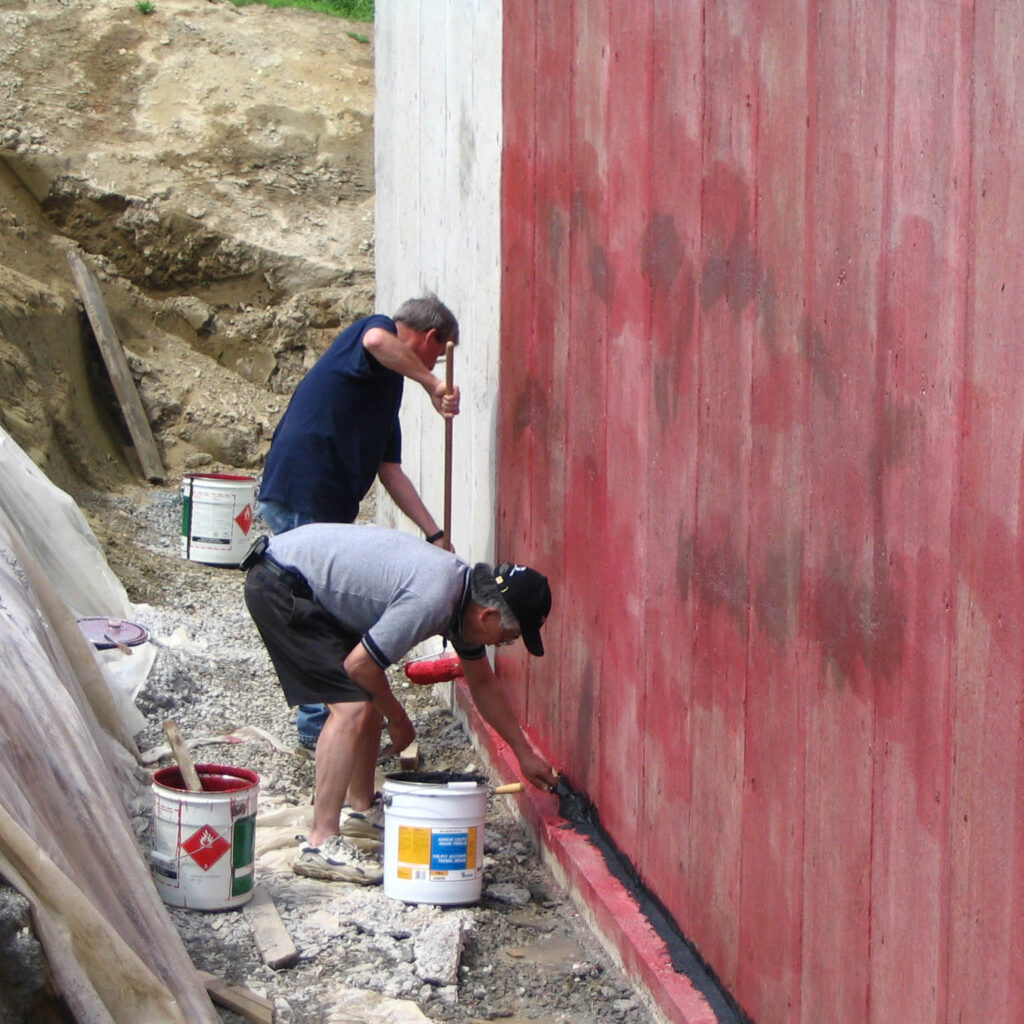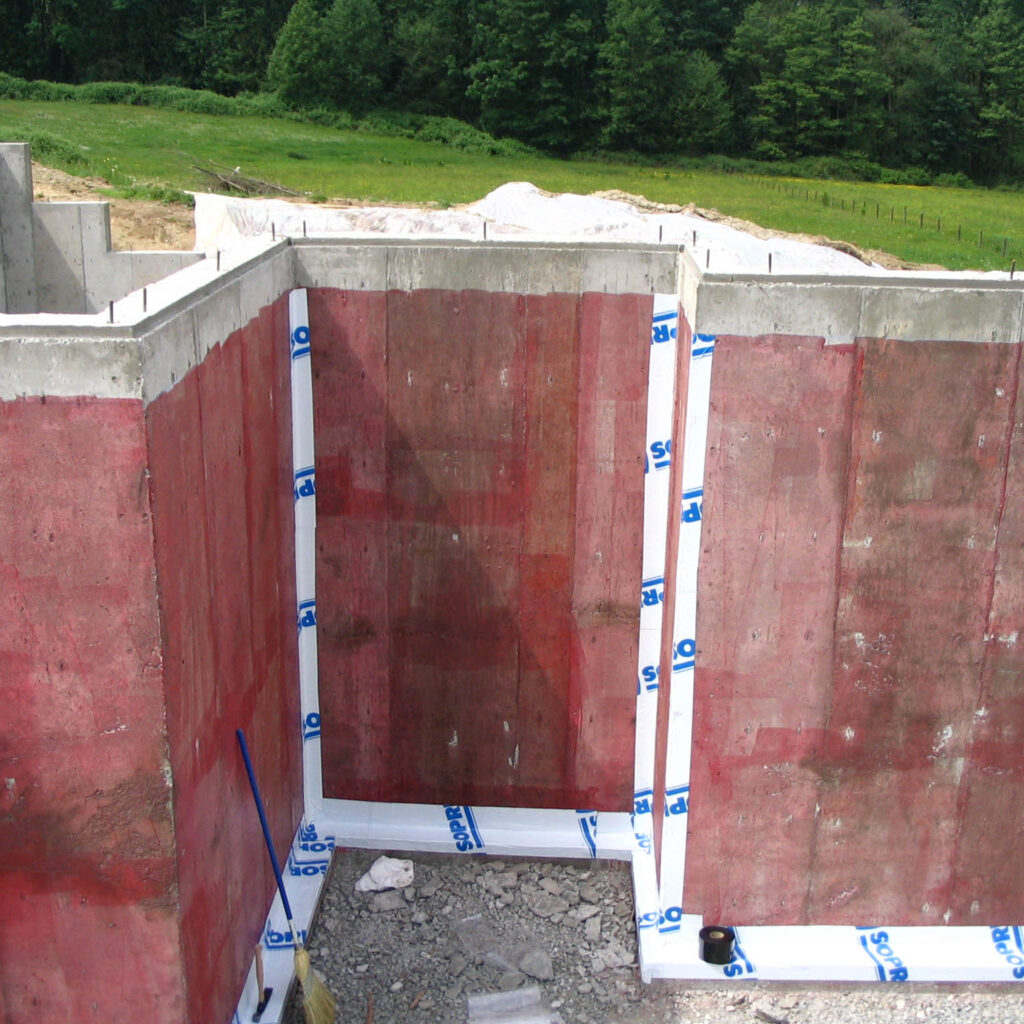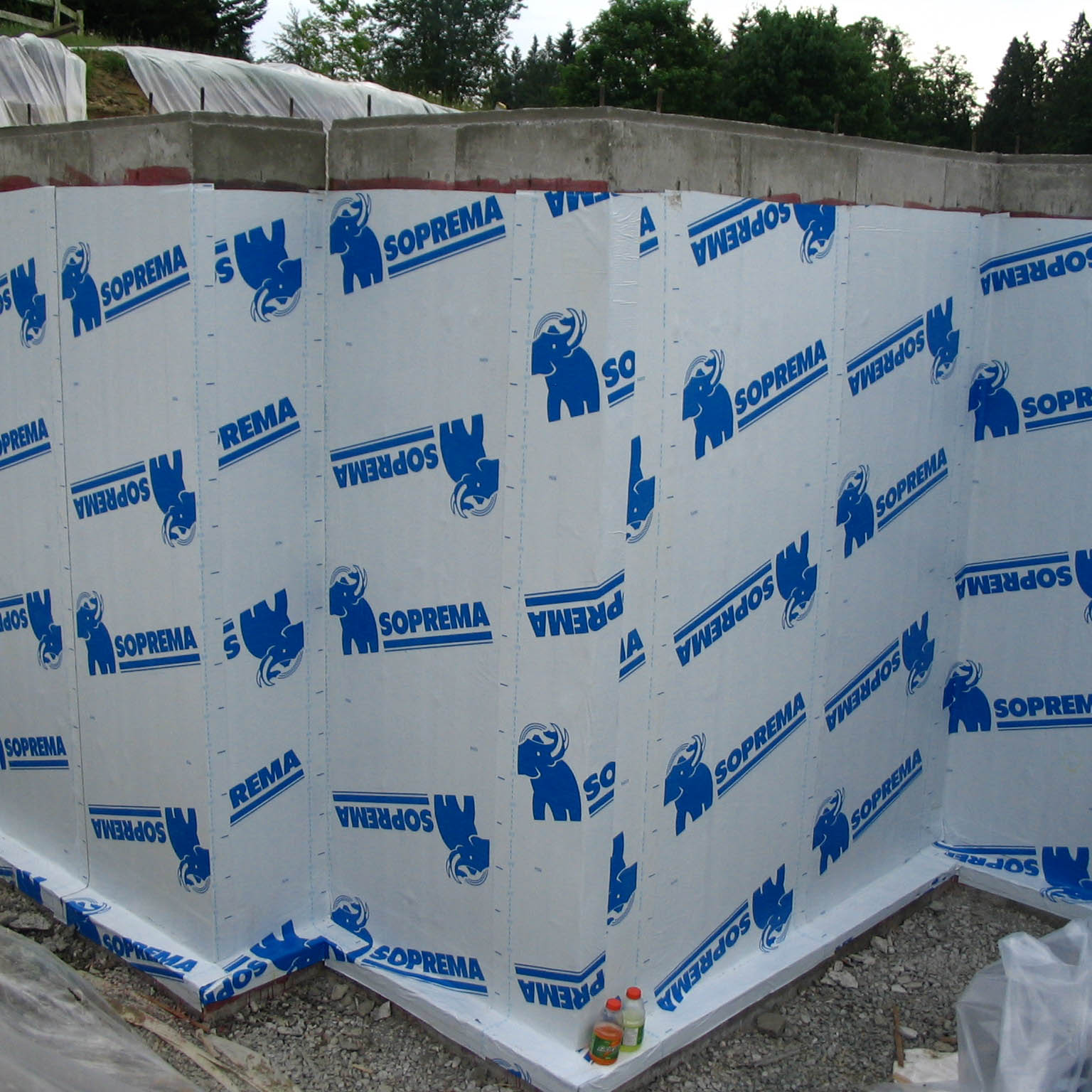 As always, our technical team are here to help. We can provide project specific advice and specifications, on-site quality assurance, and Certified Applicators nationwide.
Key Benefits
BRANZ Appraised System
Economical solution for areas with low risk of hydrostatic water pressure.
Self-adhered application
Fast and easy to install
Can be used in conjunction with the DeboFlex 3.5 Special Tanking System