Behind the scenes at Equus we have been working on a project we are really excited to announce, a brand new equus.co.nz coming soon!
Our design team has been working closely with our directors to bring our new vision to life. Our new site aligns with our updated corporate colours, has a modern feel and is designed to be used across all platforms.
It is important to us to provide a platform where viewers can see exactly who we are, what we do, and the range of solutions we can offer without the overload of technical jargon.
Some of our solutions can seem complicated, and a picture speaks a thousand words, so we have improved our platform by focusing on project images and references so you can see exactly what the finished product looks like.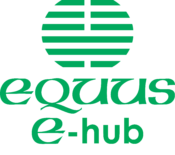 With the launch of the new site also comes the launch of the new look Equus e-hub, originally launched in June this year. The e-hub is a secure place where Architects, designers and others in the industry can log in and gain access to our technical information, both standard and specific to their projects.
As always, at Equus Industries we pride ourselves on our superior customer service and technical support. Our site is an extension of that to provide you with simple information on our products.
The most important area of the site is the contact us page. We have provided you with an idea of how we can help you, but the real support comes from our range of technical knowledge across the team, and the assurance that you are getting the best solution, and the best installers, for your project.
A new and improved Certified Applicator e-hub is also coming soon… watch this space!