Every two years the New Zealand Institute of Architects (NZIA) holds a national conference that attracts architects and the public with a collection of world renowned keynote speakers, lectures, social event, tours and an industry exhibition. This year the conference was held at Auckland's Spark Arena on the 14th – 16th February. As we have in previous years, Equus Industries Ltd partnered with De Boer to exhibit at the conference and this year were also Platinum International Speaker Sponsors. The sponsorship of this event is invaluable to us, as our prime objective is to prioritise the architectural design process and this event provides an opportunity for inspiration and knowledge sharing across the industry.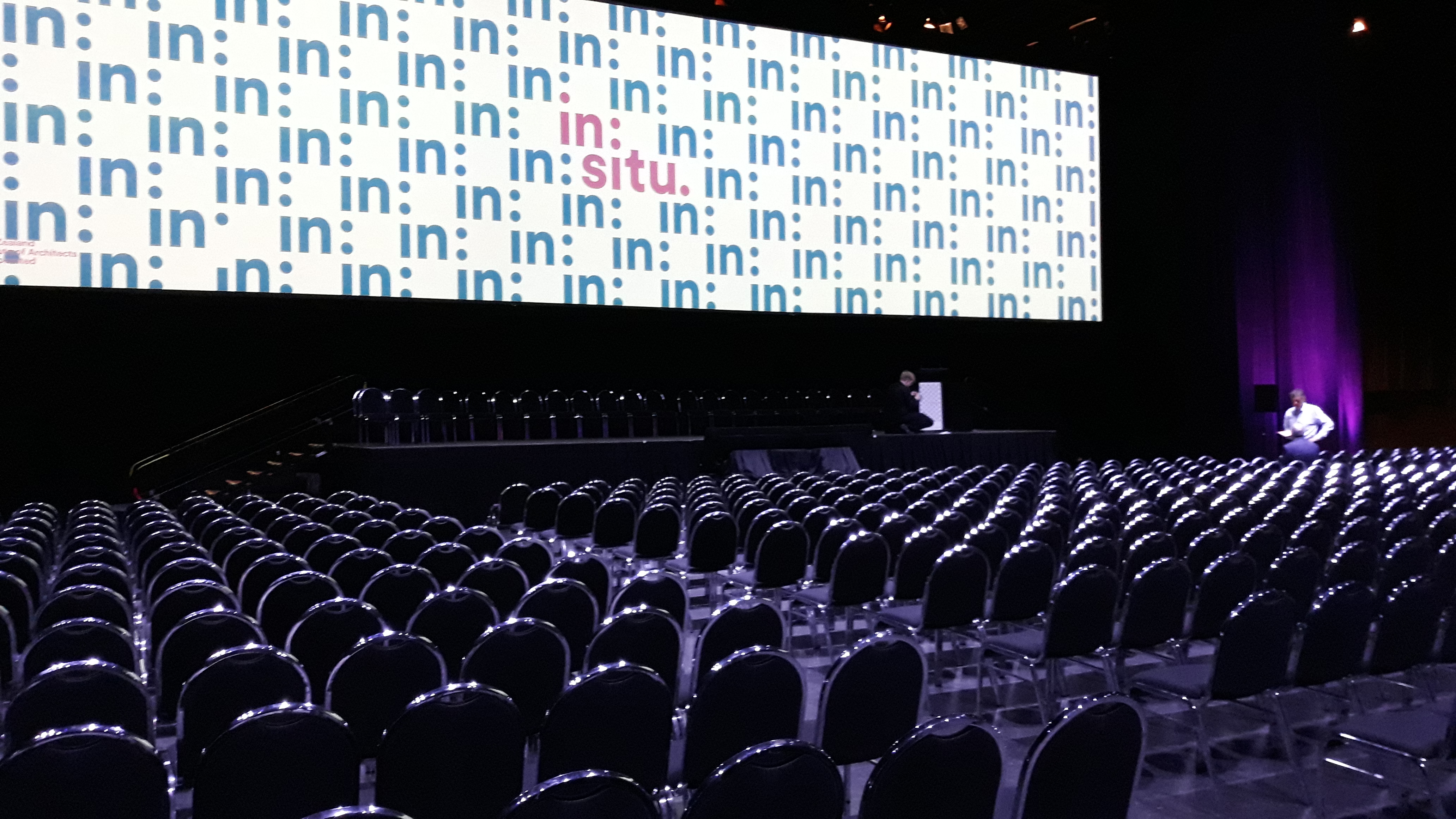 Out of the 11 great keynote speakers at the conference our sponsorship went towards Christopher Hawthorne, Chief Design Office for the City of Los Angeles. Christopher gave the opening talk focusing on the theme of 'autonomy' on in:situ Day 1, most of which was very appropriate to the design of Auckland City and its surrounding areas. We had the privilege of attending most of the talks throughout the conference, the diverse range of perspectives from around the world provided by NZIA was truly inspiring.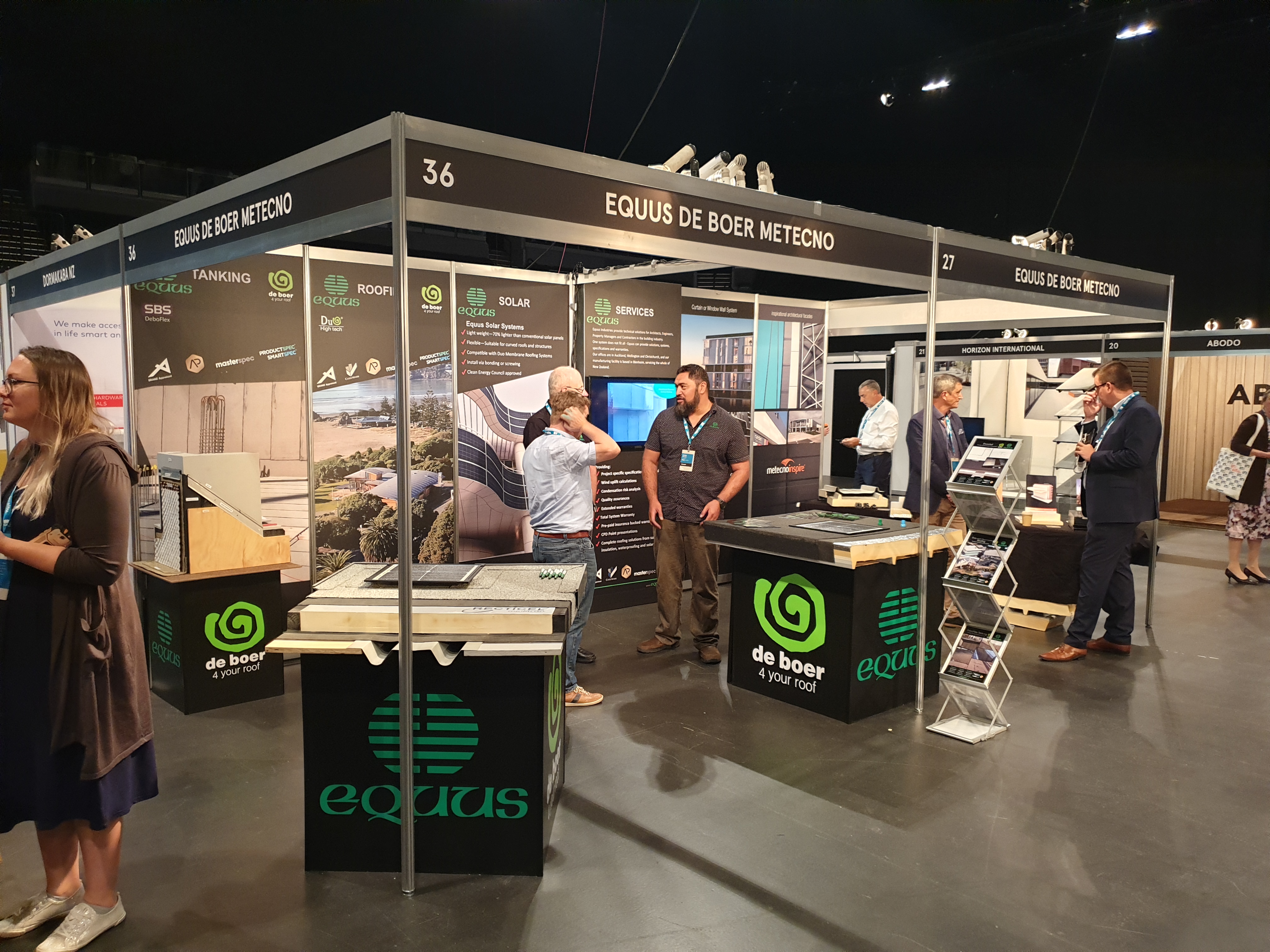 Day 2 of in:situ began for us with an International Speakers breakfast session, which was a more intimate casual discussion with Christopher Hawthorne and other invited guests. Rob Roxburgh, Director & General Manager of Equus Industries and Oliver Verdickt, Asia-Pacific Area Manager of De Boer, attended the breakfast and gave a short company introduction. This was a great opportunity to learn more about the specifics of role and ideas on design parameters of city development.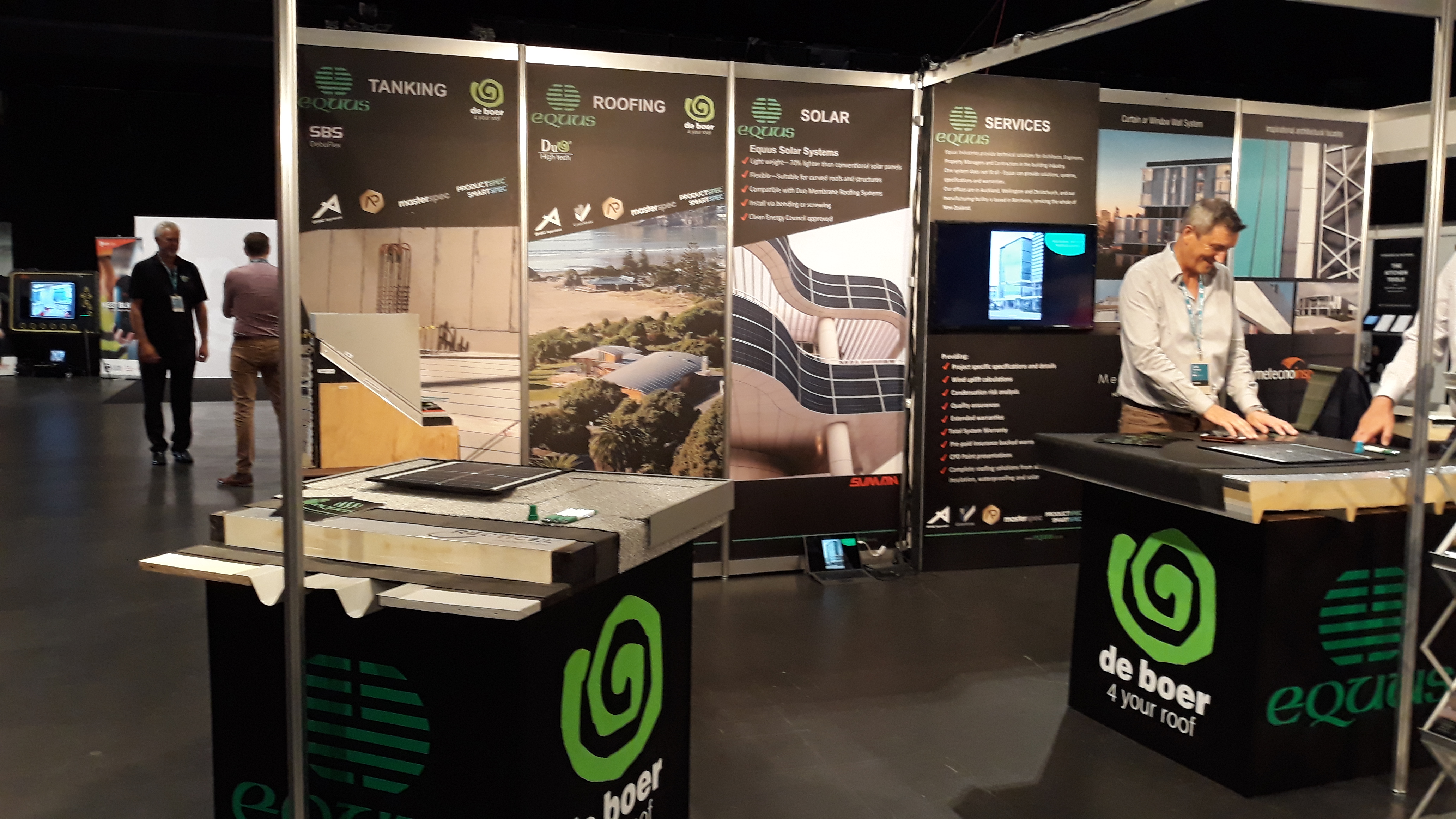 Our goal for the conference is always to build relationships within the architectural community and showcase our ever evolving, new systems. This goal is kept in mind when designing our exhibition booth. We created new display stands to showcase our popular De Boer Duotherm warm roof system and our new De Boer DeboFlex Tanking system that was recently upgraded from our Debobase tanking system. This year we also partnered with Metecno PIR who joined us at our exhibition booth to showcase the new Duoclad two-layer membrane panel roofing system.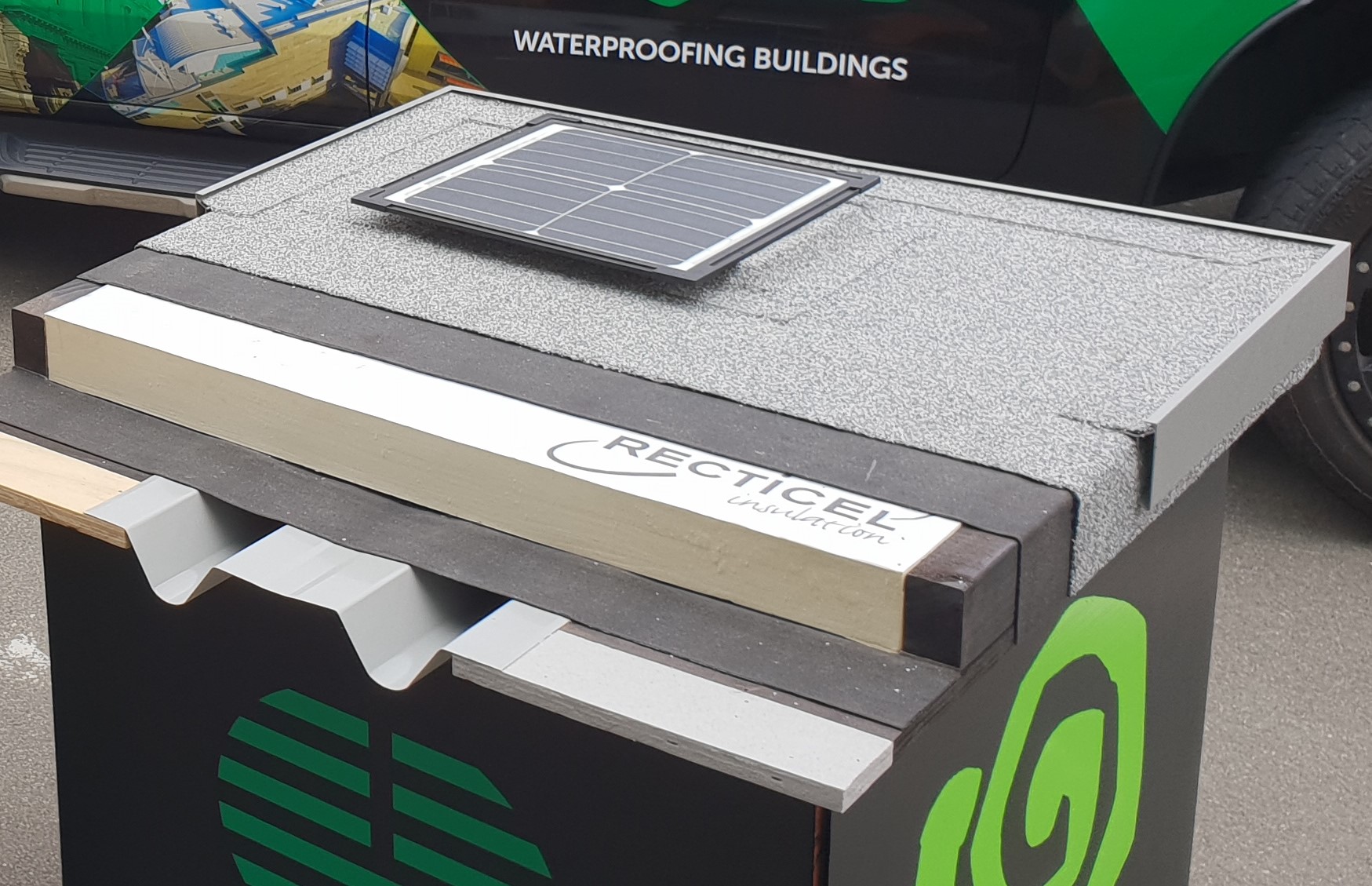 Another exciting addition to our exhibition booth this year was the addition of the newly launched Equus eArche Solar panel system. The new light-weight, flexible solar panels are designed specifically for horizontal application, so to not interfere with the architectural design elements of a building while also providing a 30% – 60% reduction in energy usage. The best of both worlds!
As this panel is compatible with our De Boer Duo membrane systems, including the new Duoclad, we are proud to offer a complete roofing solutions package including substrate, insulation, waterproofing and solar.
We would like to thank our conference partners De Boer NV and Metecno PIR for their support and assistance throughout the preparation for the conference. Also a special thanks to Canterbury Waterproofing Ltd and Can Renovate for their help with building our displays.
Rob Roxburgh: "NZIA 2019 was as usual, a very successful event with lots of encouraging conversations with architects, designers and other industry professionals. An educational opportunity for all, including ourselves."