Equus De Boer Duotherm is proving again to be a popular product, with two Wellington projects using the system in their redevelopment plans. The Equus team has been working hard towards completing these two projects on Willis Street and Boulcott Street, and are excited to be contributing to inspiring new spaces in the city.
The Willis Street development, now complete, has been transformed into Willis Lane, an open plan courtyard housing food and beverage outlets to help bring new life into the area. It connects to the re-strengthened and refurbished Community House, and provides internal access to the Boulcott Building.
The Boulcott site, which is currently still in progress, was the former home of Fairfax NZ and Dominion Post, and will now be housing incoming tenant Transpower. The newly refurbished and strengthened building will be at 100% National Building Standard for Seismic Performance once completed, with one part being at 130%.
The De Boer Duotherm system has been installed on both buildings and we couldn't be more pleased with the results so far.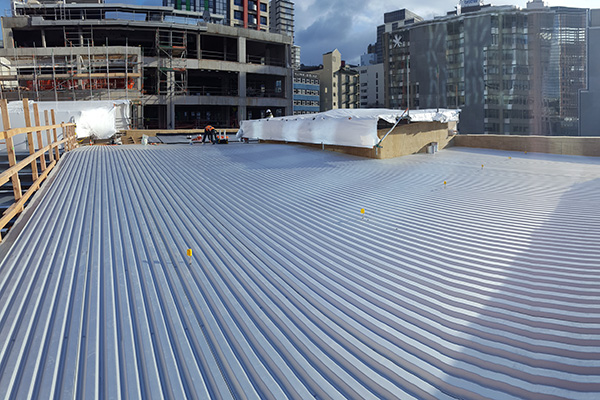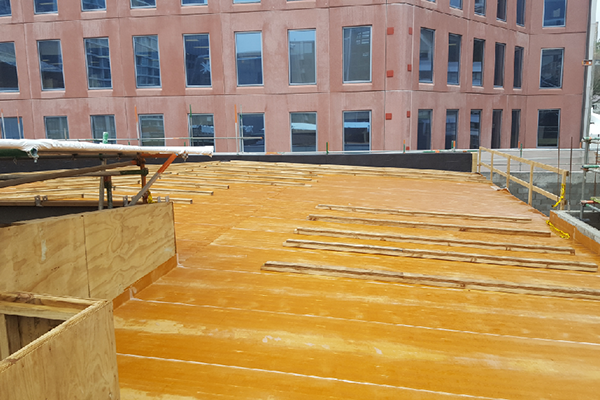 The system used is De Boer Duotherm, on 80mm Recticel PIR Insulation over a metal tray deck, with Tecsound 50 SY Acoustic Vapour Barrier. The great advantage of installing a warm roof is that the substrate becomes waterproof immediately after applying the vapour barrier. This means work on the interior of the building can carry on as normal, which allowed the internal fit out to remain on time, as well as the clients moving in as scheduled.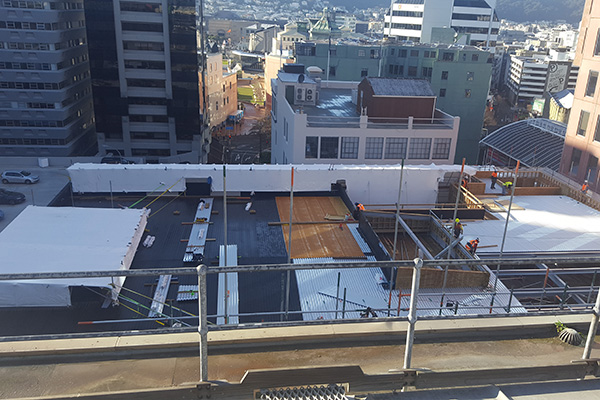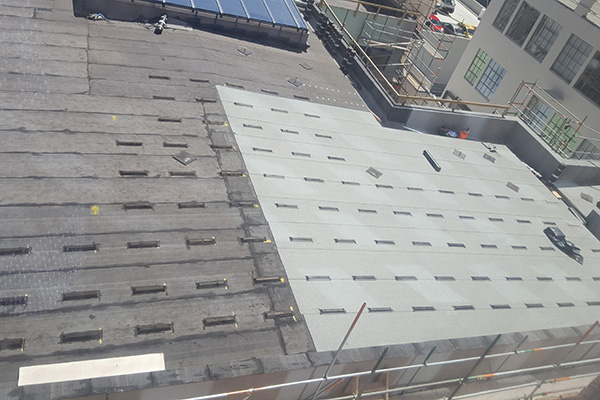 Mesh Coatings, an Equus Certified Applicator, has a great relationship with McKee Fehl and it has been an exciting time working with them, the architects and builder involved in these projects. Quality Assurance has been key in ensuring each stage of the warm roof process has been completed at a high standard and signed off. Everchanging weather conditions in Wellington has challenged the installation's progress, but patience is a virtue!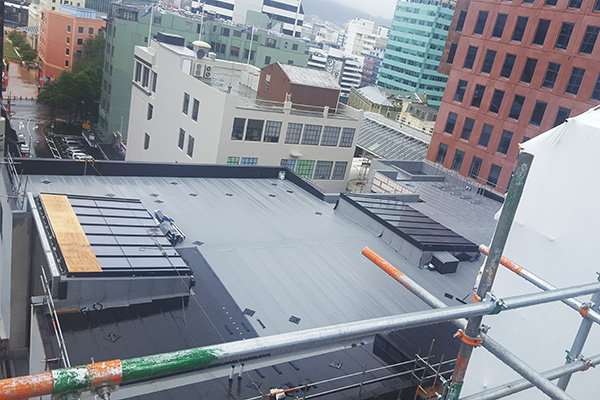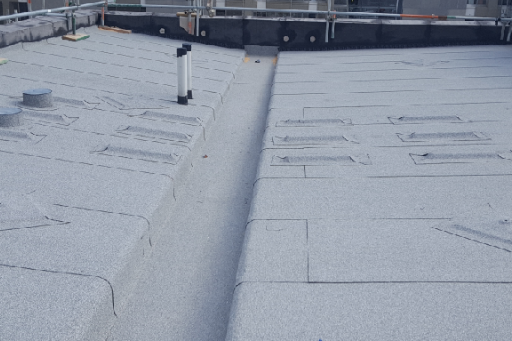 McKee Fehl are targeting a 5 Star NABERS NZ rating for energy efficiency so our Duotherm roofing system will certainly contribute to this.
Time-lapse of application process – Jason Mann Photography (NZ)
Project Details:
Main Contractor: McKee Fehl Constructors Wellington
Architect: Warren and Mahoney for Willis Lane
Architect: Architecture Plus for Boulcott Building
Equus Certified Applicator: Mesh Coatings Ltd
Meterage
84 Willis Street – 1000m2
22 Boulcott Street – 1000m2