The NZIA in:situ Conference 2017 was held this month on Thursday the 9th and Friday the 10th of February, at the ANZ Viaduct Centre in Auckland. Being a large biennial event, it provides hundreds of New Zealand's architectural professionals, graduates and students with opportunities to listen and learn from influential international speakers, and draw inspiration from an array of top companies in the industry. We had previously attended in 2015, and were looking forward to another year. Teaming up with our international partners, De Boer Belgium, we were gold sponsors of this year's event.
Our representatives were Oliver from De Boer, Rob and Chris from Southern branch, Brian from Head Office, Emma from Central branch, and Chris and Shane from Northern branch.
Wednesday was spent mostly setting up the stall in the exhibition area. We had information panels, a slide show of recent/significant projects and a larger roofing display. The display showed the range and diversity of our Equus De Boer roofing system, with all the different options and advantages. This was a great tool to have and was put together by our team in Auckland.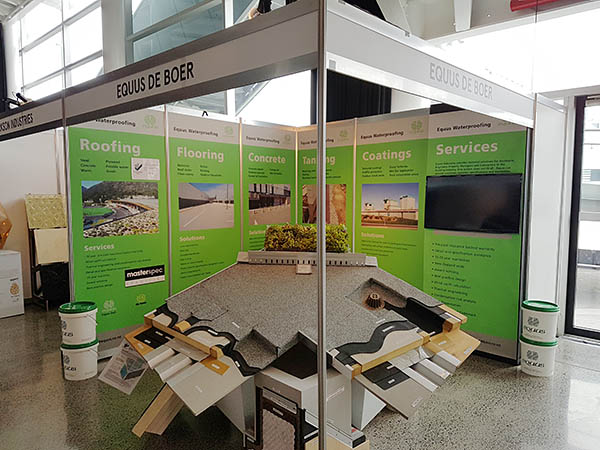 Over the Thursday and Friday there were over 900 architects who attended the conference, the auditorium was completely packed out! We thoroughly enjoyed ourselves, and were able to have valuable discussions with an array of architects, and professionals in the industry; including directors of some of the top architectural firms, and those iconic in the profession.
We found that the important part of this event was, it didn't feel like we were there for a sales pitch. It was all about technical discussions, what is going on in the industry and new technologies. This made it enjoyable and was some valuable time spent.
You will absolutely be able to find us there again in 2019!