The Christchurch YMCA is a not-for-profit organization, who's core purpose is investing in the next generation, and building strong people, strong families, and strong communities. The current Christchurch YMCA Accommodation Building was built 25 years ago, and after the Christchurch earthquakes in 2011 the building inherited walls full of cracks. These cracks were originally patch repaired, however the owners were not fully satisfied and the building was in need of an exterior revamp!
Our approved applicators, Advanced Exterior Plastering Ltd, started on the project around early November 2016 and there was a rush to get it finished in time for Christmas. The system they used was our Troweltexx 2000 Plaster, this system leaves a flat textured finished in the desired 1mm 2mm or 3mm aggregate.
Firstly, to prepare the tilt slab surface, it was water blasted down to remove any grime, then the original exterior coating was lightly ground and the cracks identified. The cracked silicon from the control joints was dug out and resealed, and all cracks were repaired with detail plaster and bandaging.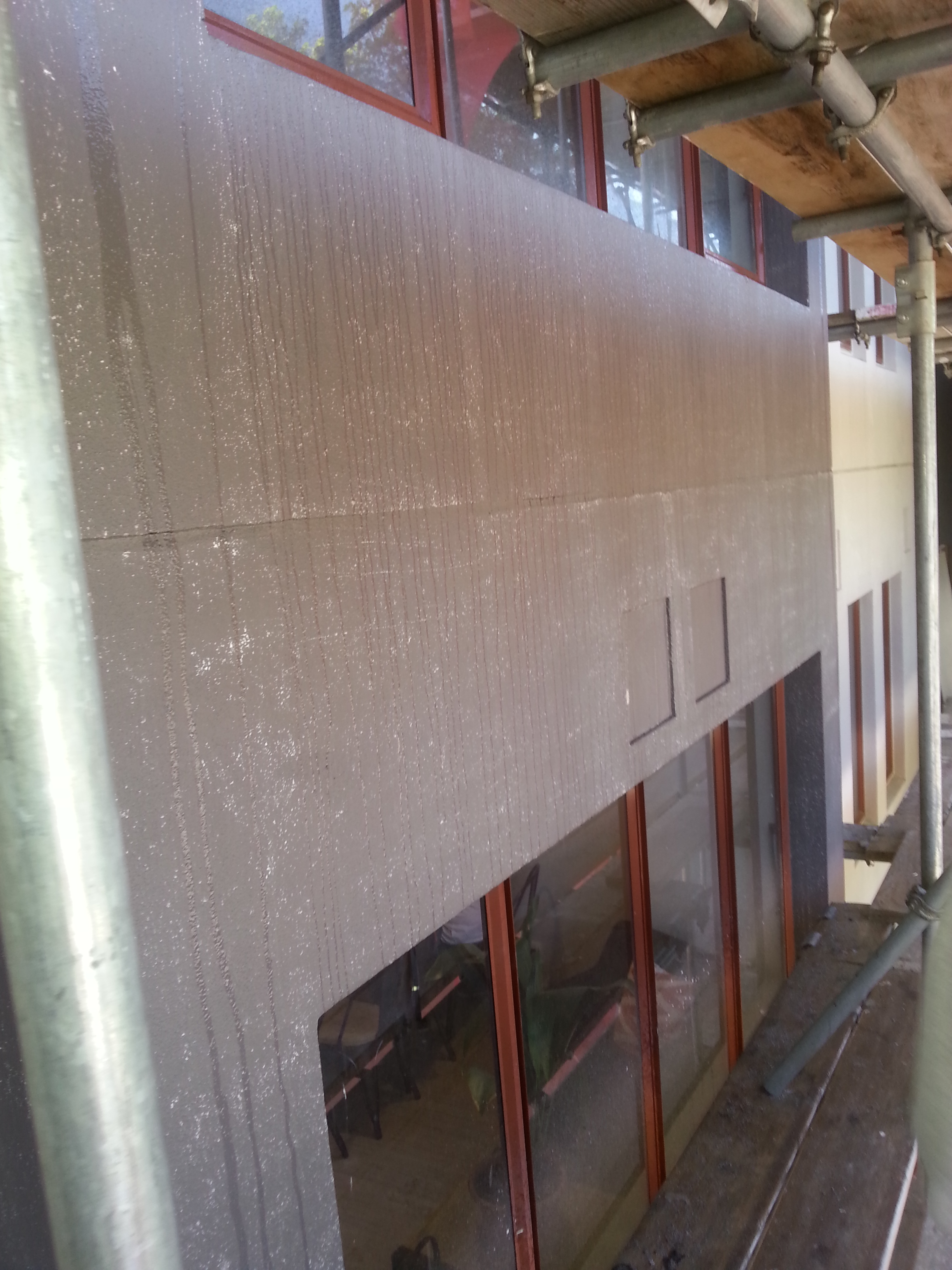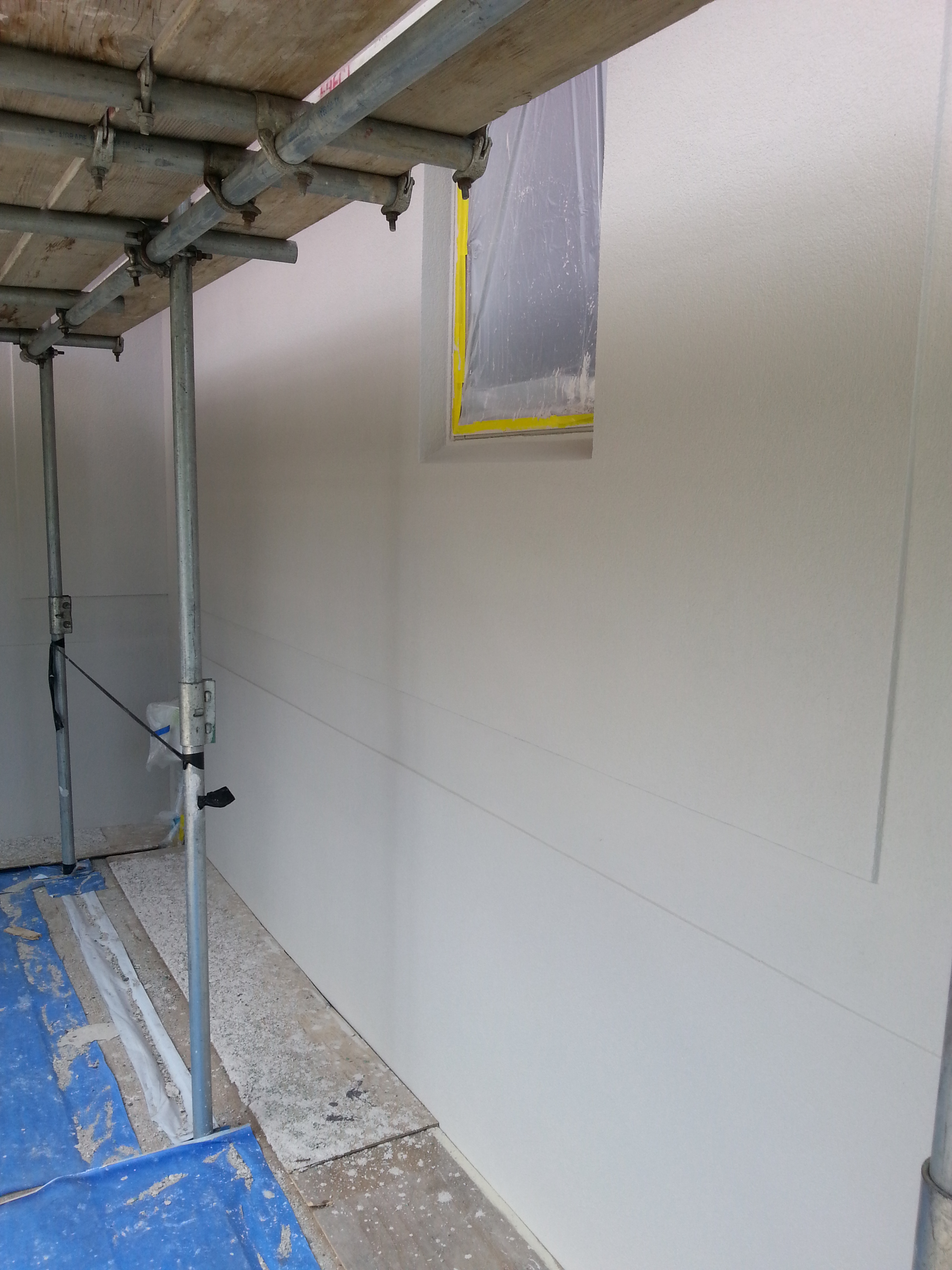 The Troweltexx 2000 plaster system consisted of a primer coat of Chevaline Coverall Sandy, the sandy finish was used in this case to give the plaster better adhesion to the surface. Then the body coat of Troweltexx 2000 acrylic plaster was trowel applied, and floated to give an even finish. Two coats of Clourglaze Matt was applied as the finish topcoat, giving the building a light sheen finish.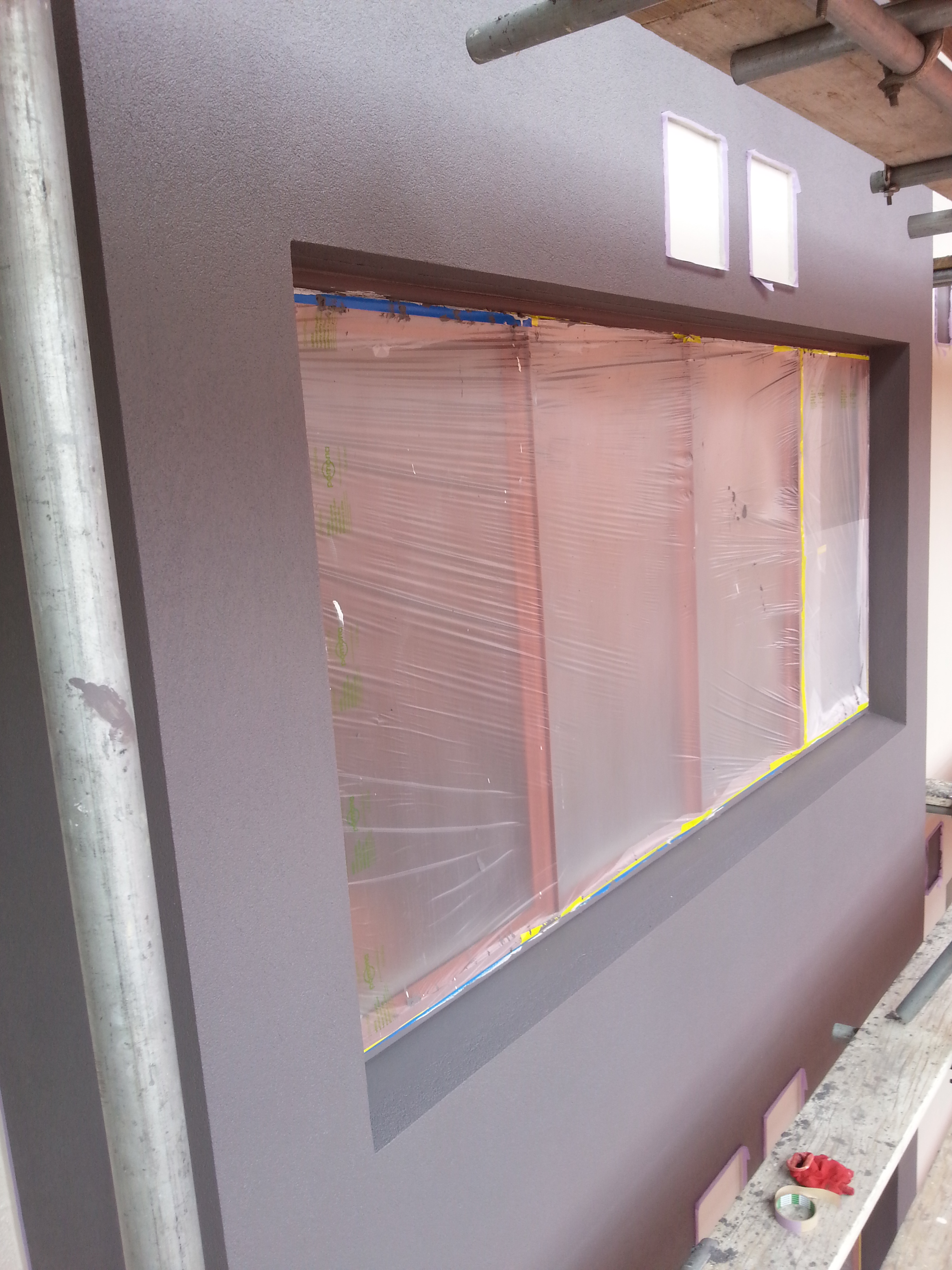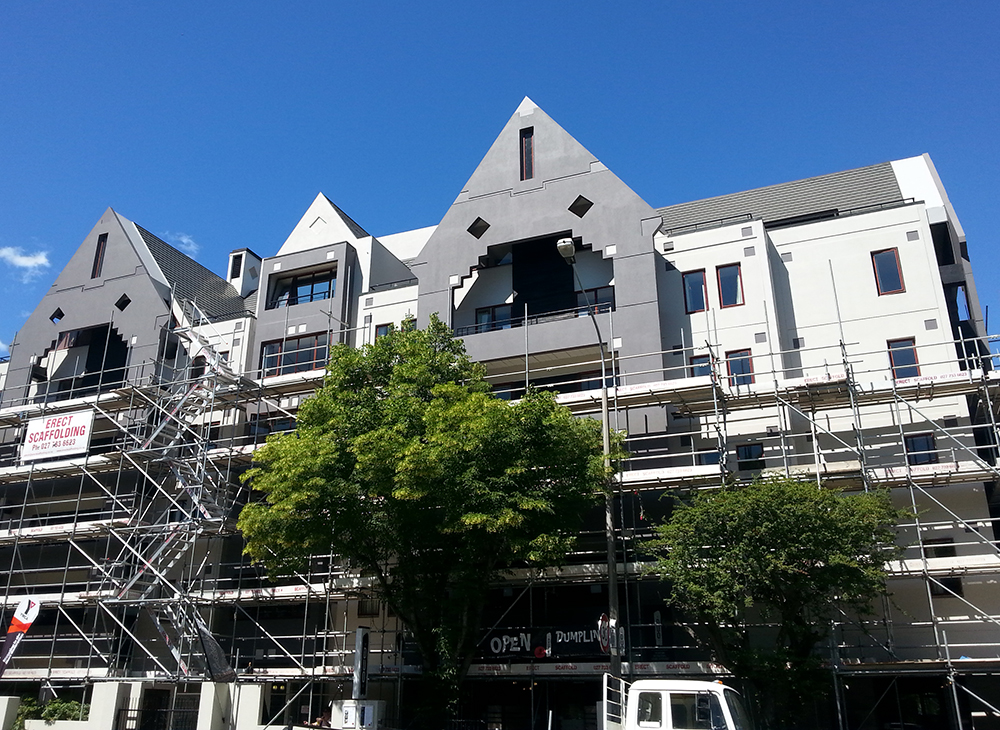 Along with the exterior walls, the balconies also needed to be fixed and waterproofed. They too had cracks from the earlier earthquakes and moisture had leaked through and bubbled the exterior coatings. There were 20 balconies on the building and these were coated with our Equus Chevaline Dexx system, which is a liquid applied waterproofing membrane with fiberglass reinforcement, by Canterbury Waterproofing Ltd.
After the concrete is cleaned and prepared, it was primed with our Chevaline Epistixx. One coat of Dexx was applied to the primed concrete and then a layer of 300gsm fiberglass mat was laid into the wet body coat. Two more bodycoats of Dexx are then applied, leaving roughly 12 hours between each. This completes the system, and a full coat of Dexx Topcoat to protect the surface.
The Dexx liquid membrane system was also applied to the roof vents on the top of the building.
The features on the edges of the roof were originally waterproofed with Butynol, but this was ageing and starting to split so a coat of our Colourglaze was used to tidy it up so the whole building was looking fresh and new!