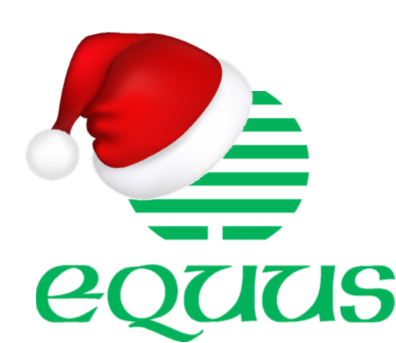 To all our valued customers!
It is that time of year again where we all rush to get everything organised before Christmas and ready for the new year, and we want to make sure that you have everything you need to keep you going while we are closed for the holidays.
The Equus Industries Ltd Head Office and factory will close at 4.30pm on Thursday 22nd December 2016, and re open on at 8.00am on Monday 9th January 2017.
Our branches in Auckland, Wellington and Christchurch will all be closing at 4.00pm on Thursday 22nd December 2016, and re open at 8.00am on Monday 9th January 2017.
All orders which require to be dispatched ex-factory, before the Christmas closing period, must be placed no later than 5.00pm on Tuesday 13th December 2016. Unfortunately, our factory cannot guarantee pre-Christmas dispatch for any orders placed after this date.
If your order is to be dispatched from one of our 3 branches, the last day that product will be freighted will be Monday 19th December 2016. However, you continue to collect orders from all branches until 5.00pm on Wednesday 21st December 2016.
If you have any queries regarding these dates, please contact your local Equus branch.
The team at Equus Industries, Equus Northern, Equus Central and Equus Southern would like to wish you, your families and your staff a very Merry Christmas and a Happy New Year.
We would also like to thank you for your continued support throughout 2016, and look forward to working with you all in the new year.