De Boer Belgium have released a new range of accessories called De Boer + Accessories. We are pleased to be able to supply them to you and thought we would give you an overview of the new items!
---
De Boer Easy Wipes
De Boer's new Easy Wipes are a fast and secure way to remove traces of bitumen, sealants, paint and everything else you may be using on site.
Advantages:
Highly effective
Totally solvent and alcohol free
Safe on the skin, no irritations
No water required on site
Each wipe has a scrub feature on each side
90 wipes per container
Removes: Easy foam, De Boer Liquids, De Boer Duo Kit, Bitumen, primer, mastics, paint, oil, tar, fats, and others
---
De Boer Easy Foam
The De Boer easy foam is a rapid curing, gun grade polyurethane adhesive, specially developed to bond various types of insulation materials on flat roofs. It is suitable to bond different types of insulation to various types of surfaces eg. Bituminous waterproofing membrane, bituminous vapour barrier, concrete etc
Advantages:
Adheres PIR insulation on to the vapour barrier.
Specifically developed glue foam for the adhesion of insulation boards on most div. substrates
Guarantees the most economical, handy and fast solution to adhere roof thermal insulation
Has the ability to bond insulation boards vertically


Easy foam has a levelling effect
Light traffic resistant after 30 minutes. Totally trafficable after 3 hours.
Easily installled with the De Boer standard PU-pistol or large 1m gun
Usage = ± 10m²/can
---
De Boer Spray & Go Primer
This is a De Boer primer in a can, designed especially for details, metal and small interventions.
The primer is a solvent based, quick drying asphalt for pre-treatment of surfaces for bituminous roof membranes. The objective of this primer is to ensure an improved adhesion of the roofing and waterproofing membranes.
Advantages:
Fast drying primer (30min)
Easy to use spray can
12pc x 500ml / box
Ideal for small repairs
Perfect to spray a light coat of primer on metal
---
De Boer Mini Firefighter
The De Boer 'Mini Pompier' fire extinguisher is a convenient sized, highly effective fire extinguisher to be placed anywhere for easy reach in an emergency. The fire fighter contains fire extinguishing foam that expands up to 30 times its volume.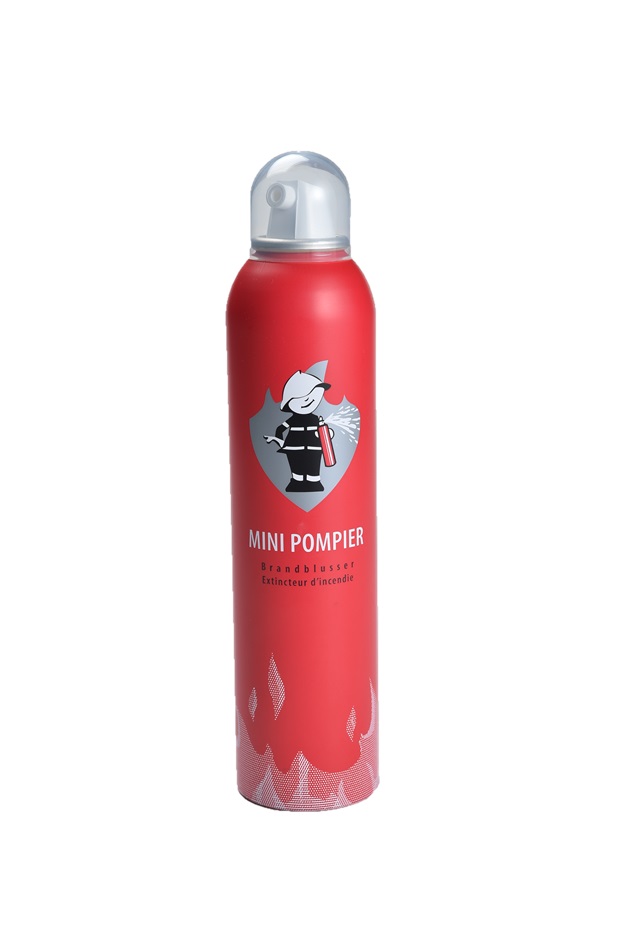 Advantages :
Extinguishes fires and avoids catastrophes
Small and light
The foam expands to 30 times its volume
Practical attachment clip
Bio-degradable
Does not leave traces of powder when extinguishing
Creates an easy to clean surface
Non-toxic, does not irritate the skin
Cools hot materials
Non-electricity-conductive up to 35 000 V
Requires neither maintenance nor re-testing
Preservability of 4 years
Low price
Easy to handle: shake, press, extinguish (no safety clips)
---

De Boer Roofing Knife
A heavy duty roofing knife for easy use on site, hooked knives available.
---
De Boer Duo Kit

The De Boer Duo Kit is a black bituminous, flexible sealant and adhesive, that gives optimal adhesion to most building materials. This is a versatile product and can be used on humid surfaces as well as for cold glue purposes.
Advantages:
Permanent flexibility.
Superb adhesion.
UV-resistant
Fire Resistant
Immediately applicable – does not flow
25pc x 310ml / box
---
De Boer Quick Release Torches
The new De Boer quick release torches were designed to be an easier to use product allowing for faster switching between torches.
Advantages:
Fast switch between normal torch and detail torch.
Adjustable pressure controller (2-4bar) for perfect torching of details
45°angle connection.
Complete range of spare parts available.
High Performance quality.
Available in 40 or 50cm long.
Gas hose of 20m optional
---
De Boer Outlets
These outlets are designed for flat roofs and are compatible with modified bituminous waterproofing membranes manufactured by De Boer.
Advantages:
Unique and perfect fusion with our De Boer modified bituminous membranes
Assures equally a perfect fusion with all other bitumen based felts
Adapts perfectly to the surface.
No interruption in a 2 layer roof system.
Can be used horizontally and vertically.
Durable light weight material
Easily installed
Complete range of dimensions :
PE : 50 – 75 – 90 -110 -125 – 160 – 200
ALU : 50 – 75 – 95 – 116
No condensation in PE version
---
De Boer Leaf Catcher


The De Boer leaf catchers come in two types, for vertical and horizontal use. Both of these leaf catchers are adjustable (50-200mm), UV Stable and of superior quality. The horizontal leaf catcher can also be adjusted in height if necessary.
---
De Boer Cable Penetration
Advantages:
Unique and perfect fusion with our own De Boer membranes.
Assures equally a perfect fusion with all other bitumen based felts
Adapts perfectly to the surface.
No interruption in a 2 layer roof system.
High Quality.
Easy to install
Dimensions : PE : DIAM75
When used with the shrink sleeve: no dust, water, or insects can penetrate the system.
---
De Boer Shrink Sleeve Cable Penetration
Advantages :
Unique and perfect fusion with our own De Boer membranes.
Assures equally a perfect fusion with all other bitumen based felts
Adapts perfectly to the surface.
No interruption in a 2 layer roof system.
High Quality
Easy to install
Dimensions : DIAM 22 – 55 – 88 -110